LGBTQIA+ History Month 2023

 Event 
LGBTQIA+ History Month
Wednesday 1 February, 2023

– Tuesday 28 February, 2023


9:00 AM – 10:00 PM

As of today, it is still illegal to be LGBTQIA+ in 68 countries. And even though that's not the case here in the UK, LGBTQIA+ people experience hate crimes almost daily because of their sexuality and/or gender. This is why awareness months like this are so important; to remember those before us, and respect and learn about the queer community now.
We have a programme of free events running throughout February, to highlight the support available to members of the Bath Spa community, and provide opportunities to further build that sense of community across LGBTQIA+ individuals and our allies, at Bath Spa University and within Bath.
We've also created a pledge, which we are asking staff and students to sign to show your commitment being an ally of our LGBTQIA+ community.
---
LGBTQIA+ HISTORY MONTH EVENTS
---

An Introduction to Gender Diversity - hosted by Laura Clarke
Date: Thursday 9 Febrary, 12pm-1pm, Locksbrook 201 (capacity 50)
An Introduction to Gender Diversity is an hour-long talk on gender and trans identities with the aim of helping staff to better support trans and non-binary students.
The language around gender is constantly developing and changing and it can feel hard to keep up. Perhaps you want to be able to say the right thing, and have the right conversations, but you're scared of offending or messing up. Or maybe you feel completely in the dark.
If this sounds like you, not only are you completely normal, but you're also the perfect candidate for this talk.
Within the session you will be invited to explore:
— The difference between biological sex, gender identity, gender expression, sexual attraction and romantic attraction
— Why using somebody's correct name and pronouns is important, how to get this right and what to do when you get it wrong
— The correct language and terminology to use when discussing trans and non-binary people
— What to do if a student comes out to you as trans or non-binary
— Ways to become a better ally to queer students
We ask you to bring with you:
— A pen and paper (for any notes you would like to take)
— An open mind and respect for those who may be different to you
— Any questions that you have about gender, pronouns, etc. — there will be some time for these at the end of the session
We invite you to sign up, and begin (or continue) your journey to becoming an informed trans ally.
---

Bros - Film Fest - LGBTQ+ Society& Film Society Event
Date: Friday 10 February, 6.30pm-9pm, Stanton G01
The LGBTQ+ Society & FIlm Society are teaming up to bring you a series of film screenings for LGBTQIA+ History Month!
Over the course of the month they will be screening a collection of films that focus on LGBTQIA+ themes.
Attend all five screenings and you can bag yourself two free cinema tickets!
---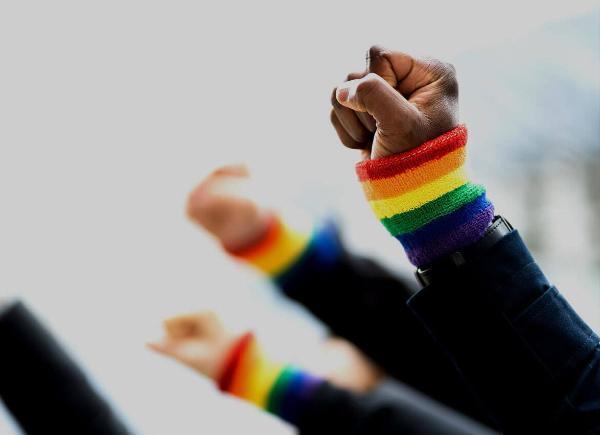 Ally Pledge Stall
Date: Monday 13 February, 9am-11.30am Commons, Newton Park and 1pm-4pm, Locksbrook Campus
Come and sign our online LGBTQIA+ Ally Pledge! You can also pick up a pronoun badge, a rainbow lanyard and a rainbow treat too! If you can't make it you can find out more about the pledge and sign it online.
---

Speed Dating with University of Bath
Date: Monday 13 February, 6pm-9pm, Commons 107
The LGBTQ+ Society have teamed up with the University of Bath's LGBTQ+ Society to out on a special speed dating event for LGBTQIA+ History Month!
---

Drag Night
Date: Tuesday 14 February, 8pm-11pm, SU Bar
Get ready for an evening of outrageous entertainment as Remy Melee & friends return to the SU stage in spectacular fashion. Expect chaos, energy and all the vibes.
---

Haunting the Archives: Reclaiming Forgotten Histories Workshop
Date: Friday 17 February, 12.45pm-2.30pm, Commons CM108
Devised by a company of young Bristolians in 2022, the Haunting Ashton Court project set out to interrogate the gaps in our archives and reveal the richness of a collective history of working-class stories, queer stories, and Black stories not written down. In this talk and workshop, the group reflect on their process of creating a multimedia performance excavating the forgotten narratives of Ashton Court Mansion. They also lead exercises to empower students and researchers to haunt their local archives - including Bath Spa University's own Newton Park, and to reclaim the people, plants and stories buried beneath centuries of 'history-making'.
(Image by Rosie Bond)
---

Pride Showcase with Musical Theatre
Date: Monday 20 February, 7.30-9.30pm, SU Bar
The LGBTQ+ Society are teaming up with the Musical Theatre Society to bring you a pride themed showcase for LGBTQIA+ history month!
If you would like to perform, get in touch with the LGBTQ+ Society by emailing lgbtqsociety@bathspasu.co.uk or drop them a message on instagram @bath_spalgbtq. It costs just £2 to perform.
---

Answering your Questions: LGBTQIA+ online forum with Georgie and Meg
Date: Tuesday 21 February, 3pm-4pm Online
Do you want to know what support is on offer at Bath Spa as a trans or non-binary person? Have a question about pronouns? Unsure what LGBTQIA+ stands for and want to learn more? Georgie (Counsellor and Trans & Non-Binary Support Lead) and Meg (Equalities Officer, and identifies as Queer) will be online for an hour to meet you and answer any questions you may have.
---

Sex Education with the LGBTQ+ Society
Date: Tuesday 21 February, 6pm-9pm, Commons CM 107
Hosted by Dean from the LQBTQ+ Society, come and join this fun and informal sex education information session tailored specifically for an LGBTQ+ audience.
---
Guest lecture: LGBT choirs
Date: Wednesday 22 February, 10am-12pm, MT.G01
Rónán de Burca is a choral director who has worked with LGBT Choirs in Bristol for the last 15 years, including Sing Out Bristol (SATB Choir) and Bristol Gay Men's Chorus. Rónán will be presenting on the unique role of choirs in the LGBT community, the special demands necessitated by running them, as well as his commentary on running and rehearsing amateur choirs more generally.
---

LGBTQIA+ Halls of Residence Consultation Forum
Date: Thursday, 23 February, 2pm-3pm, TN.101
The Accommodation Team are looking to introduce LGBTQIA+ specific halls of residence to Bath Spa. We are looking for LGBTQ+ students to be involved in the decision making process and we'd like to chat with you!
---

Networks Social (Staff only)
Date: Friday 24 February, 5.30pm Venue TBC
Payday social for LGBTQIA+ Staff networks at Bath Spa and University of Bath.
You can sign up for the Bath Spa University Bath Spa+ Network online.
---

LGBTQIA+ History Month Workshop – Queer Songwriting + Q&A
Date: Monday 27 February, 3.30pm-4.45pm, Newton Park Campus, Booking essential
Transgender pop musician Freddie Lewis will discuss the impact of queer artists on the music industry, the ways song writing can aid in re-narrativising his experiences, and some writing practices to begin writing about your story. There will be space to discuss themes arisen from the workshop, and space to ask him any questions toward the end of the session.
---

Freddie Lewis: Music and Poetry Performance
Date: Monday 27 February, 6.30pm SU Bar
Sharing his catalogue of work exploring gender and self-love, and new, unreleased work, Freddie Lewis is a transgender pop musician from Bristol. He will perform a solo acoustic show, interwoven with poetry and honest stories of the joys and challenges of his life so far.
---

GAYmes Night
Date: Monday 6 March, 6pm-9pm, Commons CM 107
The LGBTQ+ Society are teaming up with the Card and Board Games Society to bring you an LGBTQ+ themed games night for LGBTQIA+ History Month!