Amber Lamonby-Pennie
Senior Lecturer, Research and Enterprise Programme Development
Department: Research and Enterprise
Website: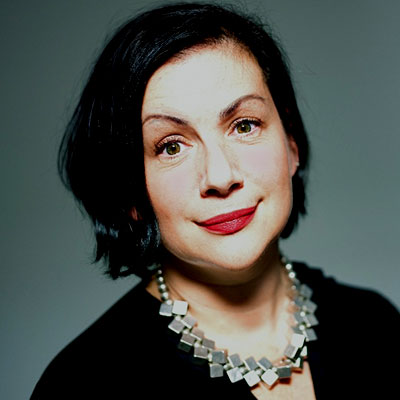 Personal statement
Amber is a Senior Lecturer and Research and Enterprise Development Programme Lead.
Her PhD research focuses on the development of Postdigital Pedagogy for Creative Higher Education. Her research-based practice engages with the fast-changing technological worlds of online convergence and networked culture through a series of wearable design solutions that evidence data visualisation as the instigator of creative innovation.
The aim of this work is to realise the potential of creative technologies for the benefit of human interaction and the future development of new fields of creative practice. This research informs her teaching practice at every level and continues to inspire her sustained engagement with educational research and creative innovation.
Amber's research areas include:
Creative technologies
Postdigital pedagogy
Learning design
The humanisation of technology
Wearable technology
Fashion
Contemporary art practice
Innovation
Cultural theory
Critical histories
Change management
Transdiciplinary research
Collaboration
Academic qualifications
MPhil/PhD Convergence: Postdigital Pedagogy for Creative Higher Education
Fellow of the Higher Education Academy
PGCE PCET
MA Art and Design History (Critical Theory Specialism)
BA Fine Art and Contextual Studies
Professional memberships
Fellow Royal Society of the Arts
Other external roles
External Examiner, UCA, Farnham/Canterbury
Researcher Postdigital Pedagogy and Practice, Kingston University, London
Areas of expertise
Research and enterprise
Critical creative practice
Cultural studies
Critical and historical studies
Visual culture
Fashion design
Contemporary art practice
Research areas of interest
Postdigital creative practice
Postdigital pedagogy
Transdisciplinary research collaboration
Cultural memory
Critical theory
Art and design history
Fashion
Contemporary art practice
Research impact
Amber wrote an innovative transdisciplinary MA course entitled MA Critical Creative Practice which was validated with the support and collaboration of the Institute of Contemporary Art (ICA), Head of Critical Studies & Histories at Kingston University, and the V&A Museum.
This course constitutes development of postdigital pedagogy and contributes to the ongoing evolution of the relationship between technology and creative education.
Amber was the Research Lead for 'Digital Pedagogy for interdisciplinary Critical Creative Practice: student centred teaching and learning models', a SLTI-funded research project. This project used Tobi Eye Glass Retina Tracking Technology and was run in collaboration with the Computer Science Department, School of Media Arts & Technology at Solent University, and Kingston University.
The outcomes of this research collaboration resulted in the development of a patent and further research of wearable solutions applicable to the fields of healthcare, security and extreme environments. Other research-funded projects include an 'Augmented Reality Workwear' App and AR Fabric Development research project.
Amber has also recently organised a series of evening talks at the ICA, entitled 'Capturing the Intangible' where she lectured on 'The Relevance of Memory to Creativity and Cultural Development in the Digital Age' as part of the affiliation between the ICA and Kingston University's Faculty of Art, Design and Architecture, and the Centre for Research in Modern European Philosophy.