Ben Davies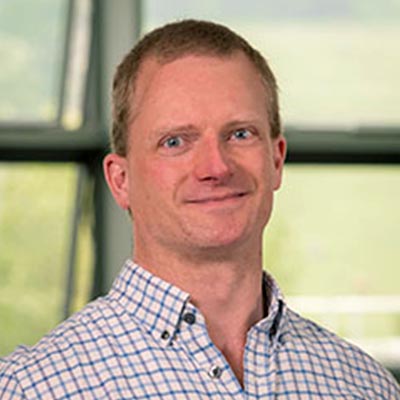 Academic qualifications
BA University of York
MSc University of Edinburgh
PhD University of Cambridge
Professional memberships
Fellow of the Royal Geographical Society
Member of the British Academy of Management
Member of the International Society for Environmental Ethics
Member of the International Society of Ecological Economics
Areas of expertise
The Green Economy
Sustainability and Globalisation
Business Ethics
PhD Research supervision
I am interested in supervising PhD research into various aspects of the green economy, particularly transitions to sustainable production and consumption systems, and business strategy and policy frameworks for helping to deliver these. I have a particular interest in food systems and issues in sustainable rural development, but I am open to supervising sustainability topics in other areas.
Topics
Developments in the circular economy, particularly challenges in scaling up
New business models, sustainable investment and funding platforms
Local and regional strategies
Consumer engagement with circular consumption models
Rural diversification.
Preferred methods
Mixed methods from a critical realist perspective.
Research keywords
Corporate Social Responsibility
General Management
Green Economy
Strategic Management

Research and academic outputs
book
Edwards-Jones, G, Davies, B.B and Hussain, S (2000) Ecological economics: an introduction. Wiley-Blackwell, Oxford. ISBN 9780865427969
---
book_section
Davies, B.B (2017) 'Q methodology.' In: Spash, C.L, ed. Routledge handbook of ecological economics: nature and society. Routledge, Abingdon, pp. 331-340. ISBN 9781138931510
---
book_section
Gimona, A, Polhill, G and Davies, B.B (2011) 'Sinks, sustainability, and conservation incentives.' In: Liu, J, Hull, V, Morzillo, A.T and Wiens, J.A, eds. Sources, sinks and sustainability. Cambridge University Press, Cambridge, pp. 155-184. ISBN 9780521199476
---
book_section
Blackstock, K, Brown, K, Davies, B.B and Shannon, P (2006) 'Individualism, cooperation and conservation in Scottish farming communities.' In: Cheshire, L, Higgins, V and Lawrence, G, eds. Rural governance: international perspectives. Routledge, pp. 191-208. ISBN 9780415399593
---
book_section
Davies, B.B (2006) 'Carrots, sticks, sermons or hugs? Designing co-ordinated policy measures for the uptake of environmental management options.' In: Gairns, L, Crighton, K and Jeffrey, B, eds. Managing rural diffuse pollution : agriculture and environment VI : proceedings of the SAC and SEPA biennial Conference, Edinburgh, UK, April 2006. SAC Environmental, Edinburgh, pp. 165-172. ISBN 1901322637
---
article
Davies, B.B and Hodge, I.D (2012) 'Shifting environmental perspectives in agriculture: repeated Q analysis and the stability of preference structures.' Ecological Economics, 83. pp. 51-57. ISSN 0921-8009
---
article
Davies, B.B and Hodge, I.D (2007) 'Exploring environmental perspectives in lowland agriculture: a Q methodology study in East Anglia, UK.' Ecological Economics, 61 (2-3). pp. 323-333. ISSN 0921-8009
---
article
Davies, B.B and Hodge, I.D (2006) 'Farmers' preferences for new environmental policy instruments: determining the acceptability of cross compliance for biodiversity benefits.' Journal of Agricultural Economics, 57 (3). pp. 393-414. ISSN 1477-9552
---
article
Davies, B.B, Blackstock, K and Rauschmayer, F (2005) ''Recruitment', 'composition' and 'mandate' issues in deliberative processes: should we focus on arguments rather than individuals?' Environment and Planning C: Government and Policy, 23 (4). pp. 599-615. ISSN 1472-3425
---
commissioned_report
Davies, B.B, Pita, C, Lusseau, D and Hunter, C (2010) The value of tourism expenditure related to the East of Scotland bottlenose dolphin population: final report.
---