Charles Wiffen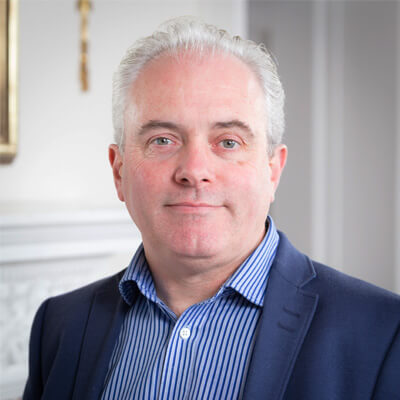 Personal statement
I am the Head of Academic Portfolio Development. I joined Bath Spa University as a lecturer in Music, and subsequently became Head of the Department of Music as well as Associate and Acting Dean for Music and Performing Arts and later Assistant Dean (Learning, Teaching, Quality) in the College of Liberal Arts. I've also been Visiting Professor of Music at Shanghai University and an external examiner for Trinity Laban, Royal Birmingham Conservatoire and Kingston University. Prior to joining Bath Spa, I lectured at the Royal College of Music where I was Grove Research Fellow from 1998 until 2005. I also taught at Trinity Laban in London. From 2008 and until 2015 I served on the Committee for NAMHE (National Association for Music in Higher Education).
I have performed extensively as a pianist in the UK, France, Spain, Germany, Italy, North America, Israel, Japan, China, Taiwan and Southern Africa. I've broadcast for BBC Radio 3 and Classic FM and have recorded CDs for the ROSL, Sheldon and Toccata labels. I'm a member of the London Archduke Trio and Contemporary Consort. I regularly perform and teach at summer schools such as the Dartington International Summer School and at Curso Internacional de Musica Vitoria-Gasteiz in Spain.
My research work has focused on musical transformation. I give regular pre-concert talks for a number of venues and organisations including the London Philharmonic Orchestra and the Wigmore Hall.
Academic qualifications
BMus University of the Witwatersrand
MMus RCM
PG Diploma RCM
DMus RCM.
Professional memberships
Royal Musical Association
Committee member: National Association for Music in Higher Education (NAMHE).
Other external roles
Pianist for Contemporary Consort
Pianist of London Archduke Trio.
Teaching specialism
Nineteenth and twentieth century performance practice
Asthetics of performance and reception
Transcription, arrangement and appropriation
Music of the early twentieth century
Film music.
External examiners
External examiner for BMus course at Birmingham Conservatoire
External examiner for PG courses at Trinity Laban, London
External examiner for BMus course at Kingston University
PhD examining for University of London
PhD examining of Royal College of Music
PhD examining for University of Australia.
Current scholarship
Transcription, arrangement and appropriation
Gesture in performance.
Research and academic outputs