Charlotte Godfrey
Business Startup and Entrepreneurship Co-ordinator
Email: c.godfrey@bathspa.ac.uk
Department: Careers and Employability
Campus: Newton Park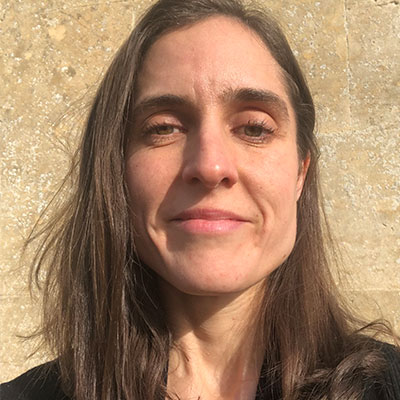 Personal statement
As part of the Careers and Employability team, I am here to help all students and academics explore and grow their entrepreneurial potential. Whether that is through becoming freelance or setting up your first business, I have a wealth of experience and an industry network to help you develop your ideas and practices into a sustainable, viable profession.
I offer 1-2-1 enterprise advice, workshops, and support with Bath Sparks enterprise funding awards and industry focused events. I am keen to collaborate and grow networks through the University and industry to encourage students and graduates to be brave and explore business development and enterprise without leaving the region. I would love to hear your business ideas as well as your thoughts around new ways we can help make enterprise grow at Bath Spa.
I have a background in TV production management and as a Creative and Development Producer. I have an extensive understanding of what it is to be freelance. I also co-own a small gallery in Wiltshire.
Professional qualifications
SFEDI Level 5 Business and Enterprise Support
Other external roles
Network For Creative Enterprise Creative Producer
Freelance Production Manager/Development Producer
Gallery owner - The Table Gallery, Wiltshire
Contact Charlotte about
Enterprise
Ideas
Bath Sparks
Collaborations.