Clifford Williamson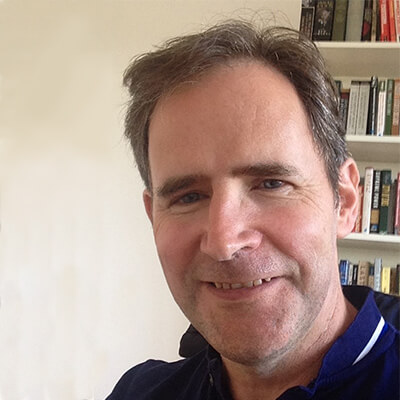 Academic qualifications
PhD - University of Strathclyde
BA (Hons) - University of Strathclyde.
Teaching specialism
Modern British Social and Policial History
Modern American History
Modern History of Religion in Europe
History of American and British Popular Music in the 20th century
Historical methodology and Historiography
History of Public Health and Medicine.
Current scholarship
My recent main area of scholarship is in the relationship between the Religious Beliefs and the Politics of Margaret Thatcher. The research will be published by Palgrave in 2021
I am working on a number of projects around the subject of the history of contagious diseases, notably outbreaks of the Bubonic plague in the 20th century
In collaboration with media and games studies, I am helping to curate a display on the history of the technologies that used magnetic tape
I am also looking at putting together a project on the history of Board Games.
Research and academic outputs
book
Williamson, C (2016) The history of Catholic intellectual life in Scotland, 1918–1965. Palgrave Macmillan, London. ISBN 9781137333469
---
book_section
Williamson, C (2018) '"Hope I die before I get old": social rebellion and social diseases.' In: Nash, D.S and Kilday, A-M, eds. Murder and mayhem: crime in twentieth century Britain. Palgrave, London, pp. 177-212. ISBN 9781137290441
---
book_section
Williamson, C (2016) 'Bonnie and Clyde of the blackout: the short criminal career of Gustav Hulten and Elizabeth Jones.' In: Nash, D and Kilday, A-M, eds. Law, crime and deviance since 1700: micro-studies in the history of crime. Bloomsbury, London, pp. 83-103. ISBN 9781472585288
---
book_section
Williamson, C (2016) 'R.B. Cunninghame Graham.' In: Mitchell, J and Hassan, G, eds. Scottish National Party leaders. Biteback, London, pp. 65-86. ISBN 9781785900921
---
book_section
Williamson, C (2012) 'The Church of England and the Falklands War.' In: Parker, S and Lawson, T, eds. God and war: the Church of England and armed conflict in the twentieth century. Ashgate, Burlington, VT, pp. 165-186. ISBN 9780754666929
---
book_section
Williamson, C (1998) ''An antidote to Communism': Catholic social action in Glasgow 1931-1939.' In: Boyle, R and Lynch, P, eds. Catholic community in modern Scotland. John Donald, pp. 11-41. ISBN 9780859764872
---
article
Williamson, C (2019) '1919: Britain's red summer.' BBC History Magazine, 20 (7). pp. 30-34. ISSN 1469-8552
---
article
Williamson, C (2016) '1966 and the three crises' of the Beatles.' BBC World Histories, 1. pp. 52-57.
---
article
Williamson, C (2015) 'The quiet time? Pay-beds and private practice in the National Health Service: 1948–1970.' Social History of Medicine, 28 (3). pp. 576-595. ISSN 1477-4666
---
article
Williamson, C (2014) 'The Ted scare.' Revue Francaise de Civilisation Britannique, XIX (1). pp. 49-66. ISSN 0248-9015
---
article
Williamson, C (2014) ''To remove the stigma of the poor law': the 'Comprehensive' ideal and patient access to the municipal hospital service in the city of Glasgow 1918-1939.' History: the Journal of the Historical Association, 99 (334). pp. 73-99. ISSN 0018-2648
---