Dr
Eleanor Barraclough
Lecturer in Environmental History
Email: e.barraclough@bathspa.ac.uk
School: School of Writing, Publishing and the Humanities
Campus: Newton Park
Website: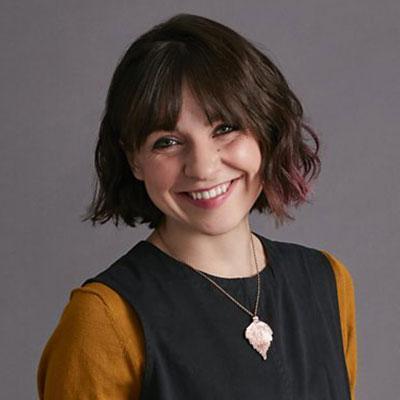 Personal statement
Dr Eleanor Barrclough is a lecturer on the BA (Hons) History (Heritage and Public History) course in the School of Writing, Publishing and the Humanities at Bath Spa. Eleanor's research began out in the middle of the North Atlantic, looking at Iceland, land of ice and fire. She was interested in the first settlers who arrived from Scandinavia and the British Isles during the Viking Age, in the 800s. Iceland had never been settled before, and she wanted to find out how these settlers made sense of the dramatic physical environment and their place within it, how they made the landscape culturally familiar, and how they used—and misused—its resources.
After her PhD at the University of Cambridge, she took up a Leverhulme Early Career Fellowship at the University of Oxford. This research led to a book called 'Beyond the Northlands: Viking Voyages and the Old Norse Sagas', exploring Viking Age far-travellers and medieval Iceland's saga storytelling culture. Eleanor's research often intersects with arctic studies, and she is a member of the 'Creating the New North' research group at the Arctic University of Norway (Tromsø). At present she holds an AHRC Leadership Fellowship, working on a project called 'Into the Forest: Woods, Trees and Forests in the Germanic-Speaking Cultures of Northern Europe, 46BC-1500AD'.
Eleanor's work has always been very physically embedded in the topography, from exploring Viking ruins in Greenland on horseback to hunting for runic graffiti in Orcadian burial mounds. She likes to start from the physical space and peel back the historical, cultural and imaginative layers. She also broadcasts—mostly for the BBC—where her approach to Environmental History is broader in chronological and geographical scope.
She has presented radio/tv programmes about trees, rivers and ice, and their dark twins, deforestation, flooding and meltwater. She has sought immortality under a Norwegian frozen lake, cast spells with nature witches in Sherwood Forest, and been knighted in the arctic with a walrus penis-bone. Please see Eleanor's personal website for more details of her broadcasting work.
Academic qualifications
PhD in Old Norse language and literature, University of Cambridge
MPhil in Anglo-Saxon, Norse and Celtic, University of Cambridge
MA (BA) in Anglo-Saxon, Norse and Celtic, University of Cambridge.
Professional memberships
Fellow of the Royal Historical Society (FRHistS)
Fellow of the Society of Antiquaries (FSA)
Fellow of the Higher Education Academy (FHEA).
Teaching specialisms and areas of expertise
Environmental History
Medieval History
Northern and Arctic Studies
Public History and Heritage.
Research and academic outputs