Fred Reed
Technical Demonstrator, Film and Video Production
Email: f.reed@bathspa.ac.uk
School or Department: School of Creative Industries
Campus: Newton Park
Office: NP.CM.G33
Website: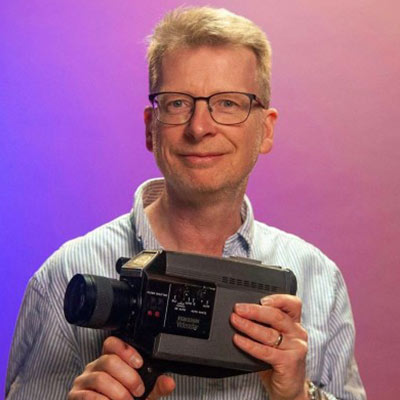 Personal statement
Fred joined Bath Spa University in March 2015 after a career in the film industry as a Director of Photography. Over twenty years, Fred worked through the ranks as a camera assistant and operator, also taking on roles as a first assistant director and stop-frame animator.

He was Director of Photography on the BBC's Bafta-winning "Robbie the Reindeer" and was nominated for an MTV award for Cinematography for the Radiohead video "There There". Fred has also shot many short films including Bafta-nominated "The Saint Inspector", music videos, commercials and has been second unit DOP on feature films.

Now at Bath Spa as a technical demonstrator, Fred teaches all aspects of single-camera filming, from camera operation, lighting, sound, crew roles, shot planning, blocking and other aspects of production. He also covers editing.

Fred works closely with students from a range of disciplines including film, acting, dance, and music. A key example is the Acting BA module, Showreel. Here, third year acting students experience both the nuances of performing in front of the camera and the rigours of working as part of a film crew as they produce scenes of showreel quality.

"I love working with the relative newcomers on their film projects. Our students have so much potential. They inspire me with the quality of their work and their sheer enthusiasm for the film-making process."
Contact Fred about:
Single camera filming of drama, music videos or interviews
Lighting, sound and camera operation
Editing in Premiere Pro.
Academic qualifications
Diploma in Film and Animation, Gwent College of Higher Education
BTEC Level 3 in Education and Training, City of Bristol College.
Professional qualifications
AFHEA (Associate Fellow in Higher Education).