Dr
Giles Martin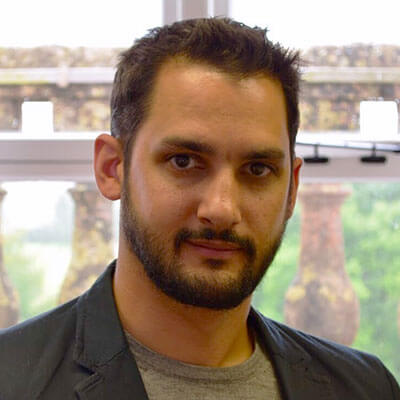 Personal statement
Giles is the Programme Leader for Higher Education Practice at Bath Spa's School of Education. His main interests are learning and teaching in higher education, university teacher development, learning technologies, university mathematics education, and transitions in education.
His responsibilities include all Higher Education Academy (HEA) Fellowship programmes at Bath Spa University, including the accredited PGCert for new lecturers (PGCHE) and the PRO-SPACE CPD scheme for experienced staff, as well as the postgraduate MA programme in Professional Practice in Higher Education. He is the strand leader and main contact for HE pedagogy and practice research for the Centre for Policy, Pedagogy and Practice.
His work includes teaching and directly supporting all new academic staff at the university, as well as supporting the professional development of both experienced academics and professional services staff who directly support student learning.
Professionally, Giles has over ten years of experience in educational development. He has led courses for university staff in learning and teaching in higher education at several universities before joining Bath Spa in 2017. Originally, his background was in mathematical physics, including research in astrophysics, particle physics and primarily in quantum field theory.
Academic qualifications
MSci Mathematical Physics, University of Nottingham
MEd Educational Research, University of Cambridge
PhD Mathematics, University of York
PGCert Online and Distance Education, Open University
Professional memberships
Senior Fellow of the Higher Education Academy (SFHEA)
Fellow of the Staff and Educational Development Association (FSEDA)
Other external roles
Co-Chair, Staff and Educational Development Association Professional Development Framework Committee (2021- ) and member of the SEDA Executive committee
Accreditor, SEDA PDF Awards
External Examiner, Cranfield University, 2021-
External Examiner, University of York (York Learning and Teaching Certificate) 2013-17
External Reviewer: University of Ulster, MA Higher Education Practice, 2018
External Adviser: University of the West of England, Academic Professional Apprenticeship, 2018
External Reviewer: De Montfort University, PGCert Academic Practice, 2019
Consultant, Premier League, Elite Academy Managers programme
Teaching specialism
Learning and teaching in higher education
Academic development
Curriculum design and development
Learning technologies and innovations