Helena Thomas
Course Tutor: PGCE Secondary English
School: School of Education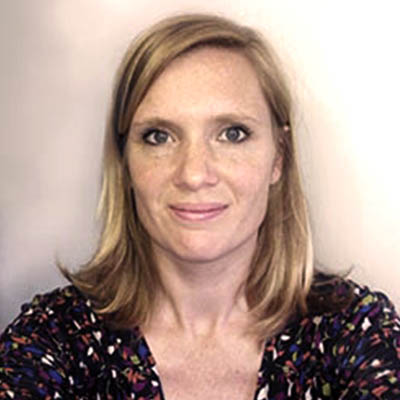 Personal statement
Helena leads and teaches on the Secondary English PGCE. She was an English teacher in London schools before working as a local authority English consultant in Tower Hamlets. Following this, Helena went into Initial Teacher Education as a Senior Lecturer in Education for Canterbury Christ Church University (Teach First) before joining Bath Spa University in 2013.
From the beginnings of her career as an English teacher, Helena's interest has always been in the opportunities her subject presents for creativity, collaboration, and pupils' personal growth. She is currently involved in two inter-university research projects investigating the teaching of creative writing and KS3 literature in English schools. In addition, Helena is undertaking doctoral research into novice teachers' experiences of the English curriculum.
Academic qualifications
BA(Hons) University of Durham
MA University of Salford
QTS University of London, Goldsmiths' College.
Professional memberships
National Association of Teachers of English
Conference presentations
Thomas, H. (2017),"Working through the ethical implications of educational research", PGCE Research Conference, Bath Spa University, UK, 23 June 2017
Thomas, H. (2018),"Imagining Possibilities in English Teaching: Using conceptions of the imagination from Kant and Hume to Maxine Greene in order to teach writing to 11-18 year olds", Wild Things Conference, Bath Spa University, UK, 30 April 2018
Thomas, H. (2018)," Supporting novice teachers of writing: Imagining possibilities in English teaching", National Association of Writers in Education Conference, York, UK, 9 November 2018
Research and academic outputs
book_section
Thomas, H (2021) 'Drama in English.' In: Watson, A and Newman, R.G, eds. A practical guide to teaching English in the secondary school. 2nd ed. Routledge, Abingdon, pp. 105-115. ISBN 9780367553364
---
article
Kneen, J, Chapman, S, Foley, J, Kelly, L, Smith, L, Thomas, H and Watson, A (2022) 'Teaching Key Stage 3 literature: the challenges of accountability, gender and diversity.' Literacy, 56 (4). pp. 371-385. ISSN 1741-4350
---
article
Watson, A, Kelly, L, Foley, J, Kneen, J, Chapman, S, Smith, L and Thomas, H (2022) 'Teacher agency in the selection of literary texts.' English in Education, 56 (4). pp. 340-356. ISSN 0425-0494
---
article
Smith, L, Thomas, H, Chapman, S, Foley, J, Kelly, L, Kneen, J and Watson, A (2022) 'The dance and the tune: a storied exploration of the teaching of stories.' Changing English, 29 (1). pp. 40-52. ISSN 1469-3585
---
article
Thomas, H (2019) 'English teaching and imagination: a case for revisiting the value of imagination in teaching writing.' English in Education, 53 (1). pp. 49-60. ISSN 0425-0494
---