Hilary French
Professor of Design
Email: h.french@bathspa.ac.uk
School or Department: Bath School of Design
Campus: Sion Hill
Office: T1.15B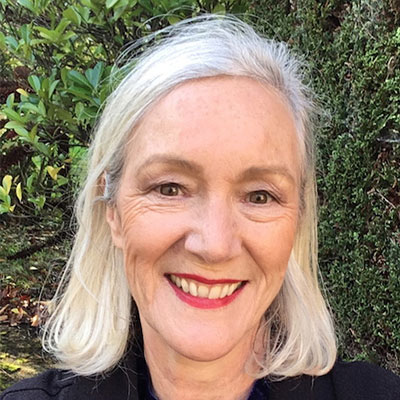 Personal statement
Hilary French trained as an architect at the AA in London and worked in practice as an architect and interior designer for many years. She worked in London for RMJM, Martin Richardson and MaCormac and Jamieson, amongst others on commercial and residential projects. She also worked in Paris for Terence Conran on the expansion of the Habitat brand, and Reichen et Robert on diverse projects including Francois Mitterand's first Grand Projet and a new French embassy and residence in Doha, Qatar.
Since taking up full time academic work Hilary spent 16 years at the RCA as Head of the School of Architecture & Design and academic lead for the world renowned Design Products course alongside eminent Industrial designers Ron Arad and Tord Boontje. Other institutions where Hilary has held teaching roles in various design subjects, from HND courses to Masters level, as associate lecturer, visiting tutor and course leader, include:
The American College in London - Drawing, Interiors
Bournemouth and Poole, College of Art and Design - Spatial Design
Hong Kong Design Institute, HK - Interiors and Product Design
Kingston University, Surrey - Architecture
Oxford Brookes University - Architecture
Parsons School of Design, Paris - Interior Design
Ravensbourne - Architecture
Royal College of Art - Critical and Historical Studies
As well as contributing to research training courses, acting as internal examiner and mentoring new supervisors, Hilary has acted as Director of studies or supervisor for a number of completed, mostly practice based, MPhil and PhD projects including:
Julia Lohmann, PhD, 2017 - The Department of Seaweed
Gilian Russell, PhD, 2016 - Re/staging: critical design and the curatorial. An analysis of emerging product design and the museum as context
Roland Lamb, PhD, 2014 - The Seaboard: discreteness and continuity in musical interface design
Jorge Roberto Lopes dos Santos, PhD, 2009 - 3D Modelling Tools: The experimental application of digital model making technologies in fetal medicine
Richard Liddle, MPhil, 2006 - Can New Manufacturing Processes and Technology be Developed to use Recycled HDPE Plastic Effectively in Product Design?
Natalie Woolf, PhD, 2004 - Plastic: a material metaphor
Lois Walpole, PhD, 2004 - Grown Home, An exploration of processes for the manufacture and cultivation of willow products
Ming-Huang Lin, PhD, 1999 - Bamboo, Dragon and Phoenix: The influence of cultural icons on the aesthetic language of everyday objects, especially when applied to Taiwanese product design
From time to time Hilary also writes book and exhibition reviews for the professional press, contributes to other HE courses as an external advisor and examiner, and regularly carries out reviews as a member of the AHRC Peer Review College.
Academic qualifications
PhD, Architecture - University of Brighton, 2016
MSc, History of Architecture - The Bartlett, University College London, 1994
Architecture - The Architectural Association School of Architecture, London, 1980
Professional memberships
RIBA - Royal Institute of British Architects
RCA (Royal College of Art) Fellow
FRSA - Fellow of the Royal Society of Arts
Teaching specialism
Design: practice, history and theory.
Research
Hilary has published several books about the design of housing and the development of the apartment block as a new early-twentieth-century building type. Her work steers away from the well-known buildings and biographies of famous architects and the politics of provision to focus on design issues at the scale of the individual dwelling and the urban landscape. Aimed largely at a practitioner audience, her work makes extensive use of drawings, the main tool of the architect. More recently varied research interest has shifted from the domestic realm to explore another under researched early-twentieth-century building the glamorous and often hidden spatial type of public dance halls and ballrooms.
Research and academic outputs