Katie Rickard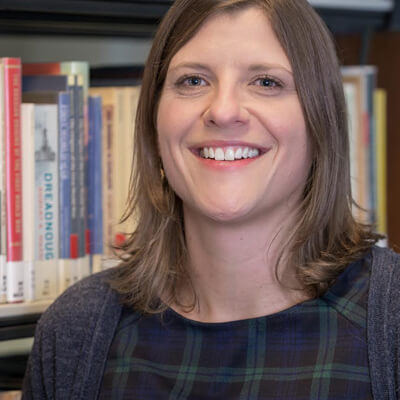 About me
Katie Rickard is Subject Librarian for the Graduate College and Creative Writing. She divides her time between supporting the taught and research postgraduate student communities at Corsham Court Library, and is also based at Newton Park for at least one day a week offering subject support for creative writing undergraduates.
Academic qualifications
BA (Hons) Modern Languages (German & Russian) and European Studies
MScEcon - Information & Library Studies
PhD - German History & Cultural Studies
Publications
Rickard, K. (2010) 'Memorializing the White Rose Resistance Group in Post-War Germany', in Paver, C. and Niven, B. (eds.) Memorialization in Germany since 1945. Basingstoke: Palgrave Macmillan, pp. 157-167.
Professional memberships
Chartered Institute of Library and Information Professionals
Fellow of the Higher Education Academy
Bath Spa employment
2010 - present