Dr
Mark McGuinness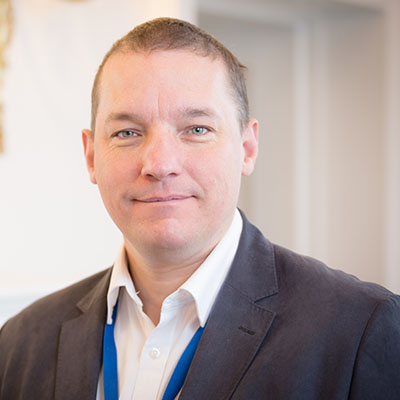 Personal statement
I report directly to the University Provost, providing leadership for effective delivery of the University's ambitions as expressed in our Strategy 2030. As a Pro-Vice-Chancellor, I work at senior level across the full range of professional services and academic schools, providing senior leadership capacity in the pursuit of a wide range of substantial strategic development objectives, but with a particular emphasis on strategic transformation in the academic side of our business.
Academic qualifications
PhD Human Geography, University of Birmingham, 1999
MBA (Higher Education Management), UCL Institute of Education, 2014
BSocSc (Hons) Cultural Studies (Media, Culture and Society), University of Birmingham, first class, 1995.
Professional memberships
Fellow, Royal Society of Arts
Fellow, Royal Geographical Society (with IBG)
Associate Fellow, Leadership Foundation for Higher Education.
Other external roles
Editorial Board Member: Journal of Geography in Higher Education; Planet.
Areas of expertise
Human, Social, Cultural Geography Sustainability
Higher education management, reform and restructuring.
Research supervision
I welcome applications for research degrees in any aspect of human, social and cultural geographies, especially those with interdisciplinary links.
Research and academic outputs