Professor
Michael Tooby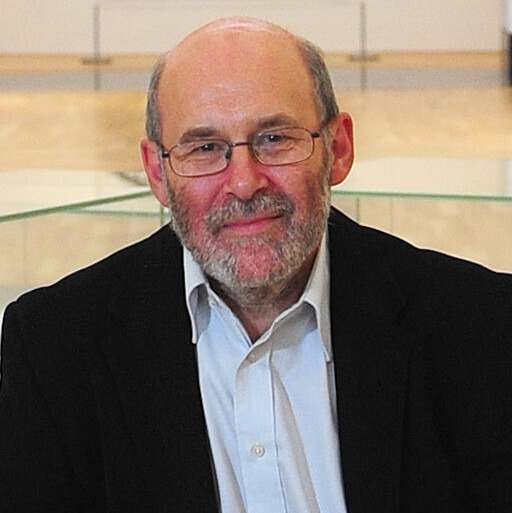 Personal statement
Mike Tooby is an independent curator and researcher based in Cardiff, Wales.
Mike is Professor of Art and Design at Bath Spa University. Other recent academic appointments include: Senior Research Fellow at the Henry Moore Institute, Leeds, 2014-15, and academic advisor to the Academy of Visual Arts, Hong Kong Baptist University, 2015-18. He was international visiting scholar in the Art History and Curating programme, Australian National University, Canberra, 2018, and gave the 2018 Ursula Hoff Lecture in curating at the University of Melbourne.
His interests lie in integrating the practices often separated in curating in the arts and heritage settings: research, display, promotion, participation and learning. His own practice centres on curating in collaborative or site-specific contexts, where negotiating and celebrating relationships with audiences are at the core of projects.
His most recent work is Journeys with 'The Waste Land', (2018) a major project for Turner Contemporary Margate, which he co-managed with Dr Trish Scott and a large group of collaborating researchers. It has a revised presentation in Coventry in autumn 2018. He was a member of the Steering Group for the AHRC funded research project Black Art and Modernism, led by Professor Sonia Boyce at UAL, 2015-18. In 2015 Mike curated wavespeech a collaboration by David Ward and Edmund de Waal for Pier Arts Centre Orkney. A book on this project has been published by Wunderkammer Press and Pier Arts Centre. Other publications include Quietus, (2013) surveying the touring exhibition by Julian Stair, and Veronica Ryan, (2018) for Arthouse Wakefield.
Previously Mike was Director, National Museum and Gallery, (2000-2003) and, Director of Learning, Programmes and Development (2003-11), for Amgueddfa Cymru (National Museums Wales).
His projects there included a £6.5m refurbishment and redisplay of the art galleries, natural history galleries and a redisplay of archaeology collections at the National Museum Cardiff. Between 2002 and 2011 he developed an extensive programme of projects with partner galleries, museums and community settings in Wales. He also led the international touring exhibition Turner to Cezanne: Masterpieces from the Davies Collection, shown at five venues in the USA in 2010 and 2011.
Mike chaired the steering group for the first Wales Pavilion at the Venice Biennale 2003, was on the steering group for the 2005 Biennale, and served on the Arts Council Wales' advisory committee for Wales at Venice from 2011-16. He was a selector for the Arddangosfa Celf a Crefft, Eisteddfod Genedlaethol 2006.
Since leaving Amgueddfa Cymru in 2011 he has developed a diverse portfolio of projects. He was vice chair of Hineni, a HLF funded community history project about the Reform Judaism synagogue in in Cardiff. He advised the EU Interreg programme network called toolquiz on a transfer report on Norwegian models for participation in the arts by young people in and outside schools.
Mike made three projects in Cardiff's 'Made in Roath' community festival: 'Kelvin Road Mantelpiece' (2011); 'The Museum of Amazing Coincidences' (2012) and 'Story / Storio' (2014). Mike curated 'The Book,' new work by Richard Higlett and Beth Lewis, Lichfield Cathedral and St Teilo's Llandeilo for Colm Cille's Spiral, presented in Derry / Londonderry City of Culture (2013).
In his early career Mike worked as a curator in Cambridge, Glasgow and Sheffield. He was founding curator of Tate St Ives from 1992 to 2000 . He was series editor of the 'St Ives' series for Tate Publishing. He co-curated the 1997 project A Quality of Light, and was on the steering group for the 1999 follow-up As Dark As Light.
Mike has a long-standing interest in the curating of ceramics. Throughout his career Mike has also been involved in commissioning new work in dance and music as part of an interdisciplinary approach.
He was chair of engage, the organisation for learning and engagement in visual arts, 1999-2004. He was a member of AHRC's Museums and Galleries Committee, has served on a number of AHRC award panels and is a member of the Peer Review college. He is a Trustee of the Artes Mundi and a member of the library, archive and collection committee for the Religious Society of Friends (Quakers).
From the 1980s he spent two decades working on early Canadian modernist painting, and has lectured, published and guest-curated exhibitions in the UK and Canada on this subject. He has also brought to the UK projects and exhibitions from Ireland, the United States, France, Portugal, the Republic of Georgia, and Flanders, Belgium. He has taught at art colleges and universities throughout the world.
Teaching specialisms
History of art and design
Museology
Contemporary curatorial practice
Research and academic outputs