Professor
Michael Tooby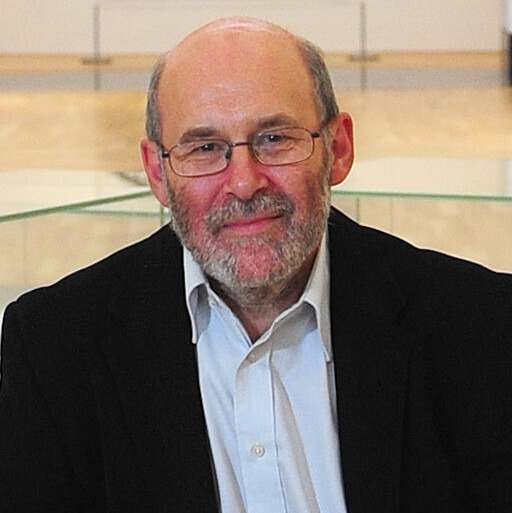 Personal statement
Mike Tooby is an independent curator and researcher based in Cardiff, Wales.
Mike is Professor of Art and Design at Bath School of Art and Design, Bath Spa University. Mike is also a Senior Research Fellow at the Henry Moore Institute, Leeds, for 2014-15.
His particular interests lie in integrating the practices which are often separated in curating in the arts and heritage settings: display, promotion, participation and learning. He has been actively involved in developing participation and learning as a curatorial concept and practice since the 1980s. His own practice centres on curating in collaborative or site-specific contexts, where negotiating and celebrating relationships with audiences are at the core of projects.
Previously Mike was Director, National Museum and Gallery, (2000 - 2003) and, Director of Learning, Programmes and Development (2003-11), for Amgueddfa Cymru. National Museum Wales.
His projects there included: a 6.5m refurbishment and redisplay of the art galleries and archaeology collections; a complete refurbishment of learning spaces at the National Museum Cardiff; and the Oriel Un gallery project at St Fagans National History Museum. All these projects embedded facilities for learners within them for the first time. He also oversaw the development of programmes for young people and older people in contexts outside the museum, working collaboratively with community and national organisations.
Between 2002 and 2011 he developed an extensive programme of collaborative projects in galleries, museums and community projects and settings in Wales. He also led the creation and co-management of the touring exhibition Turner to Czanne: Masterpieces from the Davies Collection. This was shown at five venues in the USA in 2010 and 2011. Its tour saw three venues record their highest-ever attendance for an exhibition.
He chaired the steering group for the first Wales Pavilion at the Venice Biennale 2003, and was on the steering group for the 2005 Biennale. In 2006 he was a selector for the Arddangosfa Celf a Crefft, Eisteddfod Genedlaethol (National Eisteddfod Art and Craft Pavillion). He continues to serve on the Arts Council Wales' committee for Wales at Venice.
In his early career Mike worked as a curator in Cambridge, Glasgow and Sheffield. Before joining Amgueddfa Cymru, he was founding curator of Tate St Ives from 1992 to 2000 .
At Tate St Ives he was responsible for commissioning the new building, establishing the local staff, programme and audience initiatives and outreach. He was series editor of the St Ives series for Tate Publishing, as well as a variety of other publications. He took part in a variety of collaborative projects, including co-curating the 1997 project A Quality of Light, and being in the steering group for the 1999 follow-up As Dark As Light. <\ br><\ br>He was chair of engage, the organisation for learning and engagement in visual arts, from 1999 to 2004. He has been a board member of South West Arts; an advisor to Arts Council England; and has taught at art colleges and universities throughout the world. He is active in professional mentoring and is frequently called upon to facilitate a range of development and learning initiatives. He is currently a national advisor to Arts Council Wales. He was a member of AHRCs Museums and Galleries Committee, and has served on a number of AHRC award panels
Throughout his career Mike has been involved in commissioning new work in dance and music as part of a inter-disciplinary approach. In Sheffield he worked on a number of projects involving dance and music commissions, developing this work at Tate St Ives. He re-introduced music programmes to the National Museum in 2001. These embraced chamber music, rock and pop and new music, and were closely linked to initiatives for adult and younger learners.
He spent two decades working on early Canadian modernist painting, and has lectured, published and guest curated exhibitions in the UK and Canada on this subject. He has also brought to the UK projects and exhibitions from Ireland, the United States, France, Portugal, the Republic of Georgia, and Flanders, Belgium.
Since leaving Amgueddfa Cymru in 2011 he has developed a diverse portfolio of projects. He was vice chair of Hineni, a HLF funded community history project involving the Reform Judaism synagogue in in Cardiff. He advised the EU Interreg programme network called toolquiz on a transfer report on Norwegian models for participation in the arts by young people in and outside schools.
He collaborated with artist Lois Williams in curating 'Arcady' for the artist-led initiative goat major projects in Cardiff, Following the presentation in the community festival in Cardiff 'Made in Roath' of his work 'Kelvin Road Mantelpiece' in 2011 and was invited to return to make a new work called 'The Museum of Amazing Coincidences' for 2012. His collaborative performance work 'At the Mad Shepherdess' was presented in the Bar at Chapter Cardiff as part of the 2013 Diffusion international festival of lens based media.
He was one of the curatorial group for Colm Cilles Spiral, a project for Derry / Londonderry City of Culture 2013. This project generated new work by artists Richard Higlett and Beth Lewis working, shown in Derry-Londonderry in December 2013 as part of 'The Fold', a creative convention at Verbal Arts Centre and London Road Gallery.
Mike has a long standing interest in the curating of ceramics. His most recent publications on this subject are in two academic online sites : an essay on Simon Fujiwara, 'When forms become attitude : A consideration of the adoption by an artist of ceramic display as narrative device and symbolic landscape' for the AHRC funded project 'Behind the Scenes at the Museum : Ceramics in the Expanded Field' (University of Westminster); and 'Order and Disorder : Some relationships between ceramics, sculpture and museum taxonomies' in the online journal Interpreting Ceramics, Issue 14, 2012.
In 2013 Mike guest curated 'William Scott : Simplicity and Subject' for Victoria Art Gallery, Bath and. He spoke at a public seminar on Scott at Ulster Museum Belfast in November 2013.
His future projects include 'A Journey to The Waste Land' , a collaborative project being devised with Turner Contemporary Margate and planned for spring 2017.
Research and academic outputs