Naomi Smyth
Technical Demonstrator - Creative Media Practice
Email: n.smyth@bathspa.ac.uk
School: Bath School of Design
Campus: Paintworks - Bristol
Office: Unit 7.02
Website: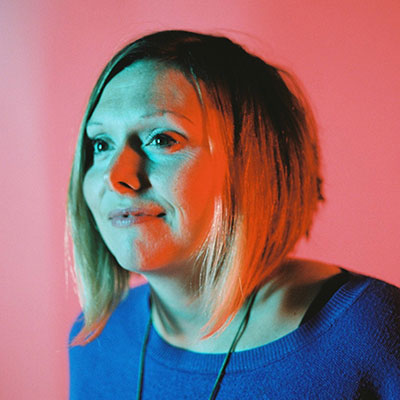 Personal statement
Naomi Smyth is a theatre and video artist working mostly in the Southwest UK. Naomi has worked as a filmmaker since 2004 and as a theatre artist since 2007. Her first feature documentary 'Invisible Circus: No Dress Rehearsal' screened all over the UK and in Europe, won the 2012 Dynamo Doc Awards, and featured in the Watershed's 'Best of Bristol' 30th Anniversary screening.
Naomi designs, writes, directs and performs theatre, video and performance installations at Boomtown, Glastonbury and other events. Companies she has worked with include The Invisible Circus, Ratupadraynpipe, Broken Dream Co and Beyond The Ridiculous.
At Artswork Media, Naomi mentors and assists students with technical matters as well as bringing in opportunities for students to work at a wide variety of industry-facing projects.
Academic qualifications
BA (Hons), Theatre and Performance Studies
MA, Film and TV Production
Teaching specialisms
Camera use and operation
Documentary filming and planning
Live event planning and production
Video editing
Working with actors.