Rachel Withers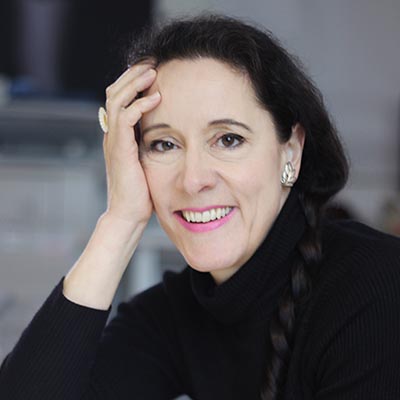 Personal statement
Rachel Withers is an art writer. She studied History of Art at the Courtauld Institute, and Critical Fine Art Practice at Central St. Martin's School of Art and Design. She has been researching and writing on contemporary art since the mid 1980s, with an emphasis on installation, photography, live art and film and video.
Withers's writing has been published in a wide variety of mainstream and art-specialist contexts, including the catalogues of the Sydney and Venice Biennales, Phaidon's compendiums Vitamin P and Vitamin 3-D, and Tate Modern's first Handbook. She is a frequent contributor to Artforum International and has contributed to NewStatesman, the Guardian, and the Nordic daily Aftonbladet. She was a selector and judge for the Jerwood Sculpture Prize (2003), the Max Mara Prize for Women (in association with the Whitechapel Art Gallery, 2007-9) and the International Award for Art Criticism (in association with the Minsheng Art Museum, Shanghai, 2014). She is presently secretary of the UK branch of AICA, the International Association of Art Critics. Between 2003 and 2013 she was a member of the Board of Matt's Gallery, and she is now supporting the establishment of Praksis, a new space for contemporary art based in Norway and focused on artistic development through shared experience.
Withers has been researching the work of the Swiss artist Roman Signer and conversing with the artist since the early 2000s. Her book-length study of his work was published by Dumont, Berlin, in 2007, and in 2013 she completed an essay focusing on Signer's Super-8 films, 1975-1989. This was published in French in Roman Signer: La Nature comme Atelier by MétisPresses, Geneva, and subsequently in German and English in Roman Signer, 2014, a reader jointly published by the Kunstmeuseum St. Gallen and KINDL – Centre for Contemporary Art, Berlin.
In April 2012, Withers was awarded a Brown Foundation Fellowship at the Maison Dora Maar in Provence to develop an art installation based on the contents of Signer's library. The exhibition Roman Signer's Library of Marvels (Fast Version) opened on March 2nd 2015 at the Rose Lipman Building in Hackney, London and remains in situ till May 31st. Plans are underway to expand the installation and its accompanying text, for display in other venues internationally. Concurrently with this, she has completed a catalogue essay discussing Signer's 2015 Barbican Curve Space installation Slow Movement (catalogue launch date April 2nd 2015).
Withers has been in conversation with the UK-based artist Mike Nelson since 2000 and has published various interviews with the artist and texts on his work. In 2011, the British Council commissioned her to devise a 6,000-word experimental "interview" with the artist, including extracts from many published sources, for the catalogue of I, Impostor, Nelson's installation in the British Pavilion at the 2011 Venice Biennale. Coinciding with the Biennale opening, the Guardian Review commissioned her to write a full-page feature article on Nelson's Venice project. She has also scripted seminal texts on the work of João Penalva (catalogue: João Penalva, Trabalhos com Texto e Imagem, Calouste Gulbenkian Foundation, Lisbon) and Susan Hiller (Catalogue: In Search of the Outlaw Cowgirl, BAWAG Foundation Vienna, 2008). In 2011 the Guardian Review published her full-page feature on Hiller, to complement Tate Britain's major survey exhibition of the artist's work. Since 2012, Withers has been working with the Spanish-born, Geneva-based dancer-choreographer and live artist La Ribot to construct a complete catalogue of the artist's work from 1988 to the present. This is now readable online at La Ribot's website, and plans are underway to translate the material into an illustrated print publication.
Professional memberships
Secretary, UK Branch of the International Association of Art Critics
Teaching specialism
The history of art, with a focus on art practice since 1980
Representations of time, history and narrative in contemporary art
Contemporary art's examinations of the museum, the archive, hermeticism, intertextuality and obsolete, "outsider" or marginalised knowledge systems
Art criticism and art writing; experiments in art writing.
Research and academic outputs