Dr
Ruth Farrar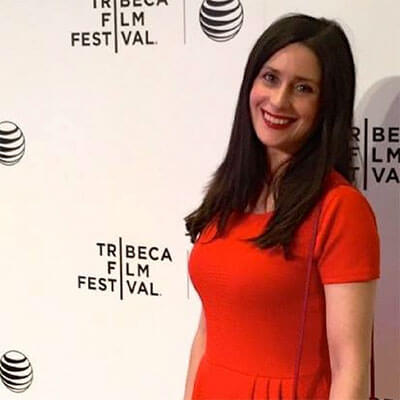 Personal statement
Dr Ruth Farrar is a sound artist, filmmaker and Senior Lecturer in Creative Media and Enterprise at Bath Spa University. She is also Director of Artswork Media Studio, a media production company led by third year Bath Spa University students and industry professionals.

She has successfully created media for international clients in industry including French Vogue, Discovery, and Twentieth Century Fox. Her award-winning films have been screened at film festivals around the world from Cannes to New York.

She completed an AHRC-funded PhD by practice at University of Exeter on the theoretical, creative and technological applications of binaural technology usage.

Dr Farrar's binaural research has resulted in international sound art exhibitions like 'From Austria to America' and app commissions such as 'Dear Carnegie Hall' for Carnegie Hall in New York.

Her current public engagement research has led to the creation of the world's first film festival for women in extreme sports and adventure: Shextreme Film Festival. As Public Engagement Champion for the Centre for Media Research, Dr Farrar also plays an active role in supporting and advising Bath Spa colleagues carrying out impactful public engagement research.

She is also an appointed member of the strategic group Film Hub South West and an accredited Fellow of the Higher Education Academy.
Research and academic outputs