Dr
Samantha Walton
Reader in Modern Literature
Email: s.walton@bathspa.ac.uk
School or Department: CoLA - Culture and Environment
Campus: Newton Park
Office: NP.CM.204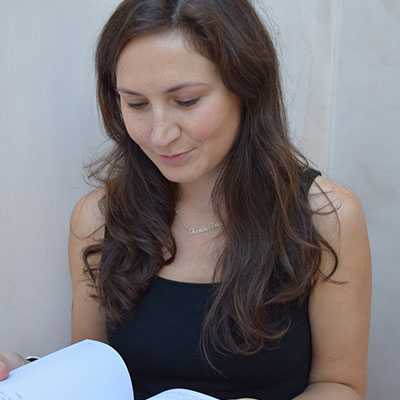 Personal statement
I specialise in twentieth and twenty first century literature, from the modernist period to contemporary experimental writing, and in particular British literature and culture of the 1920s and 1930s. My research is informed by environmental humanities and health humanities perspectives.
In my first monograph, Guilty But Insane: Mind and Law in Golden Age Detective Fiction (OUP, 2015), I examined detective writing in the context of psychological innovation, legal debates and literary modernism. I am currently completing a book on Nan Shepherd, and from late 2016 to 2018 will be working on an AHRC-funded project which explores nature and wellbeing connections in modern and contemporary fiction, poetry, and nature writing. In 2015, I was invited as a Visiting Scholar to the Special Collections Centre at the University of Aberdeen, building aspects of my project concerned with mind and ecology in Scottish fiction. In June-July 2016, I was Environmental Humanities Research Fellow at the Institute of Advanced Study in the Humanities at the University of Edinburgh. I am also a co-editor of the ASLE journal, Green Letters: Studies in Ecocriticism, and an ECR member of the AHRC Peer Review College.
I am the current holder of a British Academy Rising Star Engagement Award, which is supporting the interdisciplinary environmental humanities events series and conference: 'Landscaping Change: exploring environmental regeneration and conservation using arts and humanities research methods.' The series involved interdisciplinary events at the Arnolfini in Bristol, discussing issues concerning soil and water, sustainable transport and urban ecology, from artistic, poetic, activist, and academic perspectives. In March 2016, the Landscaping Change conference promoted interdisciplinary exchange and collaboration, featuring delegates from academic fields of literature, history, geography, theology, heritage, social science and anthropology; creative practitioners of art, theatre, poetry and digital writing; arts activists and environmental campaign groups.
I'm interested in avant garde and experimental writing and co-run Sad Press, which specialises in chapbooks and small press editions. I've published four pamphlets of my own poetry, and have a further book forthcoming from Crater Press. I was a Poet in Residence at the ESRC Genomics Policy and Research Forum in 2013, and in July 2015 was Poet in Residence at SoundEye Poetry Festival in Cork, Ireland.
Academic qualifications
PhD University of Edinburgh
MSc Birkbeck, University of London
BA (Hons) King's College London.
Professional qualifications
Certificate in Professional Learning in Higher Education, Bath Spa University 2016.
Professional memberships
Co-editor, Green Letters: Studies in Ecocriticism, the journal of ASLE-UK
ASLE UKI - Member.
Areas of expertise
Writing and the environment
Landscape in literature
Crime fiction
Interwar modernisms
Scottish women writers
Psychology and literature
Innovative poetry, 20th and 21st century.
Current and previous modules at Bath Spa
EN5019 Poetry
EN6018 Writing and the Environmental Crisis
EN6060 Literature and Psychology
MA EN7007 Place, Planet, Location
MA EN7008 Writing Scotland and the Literary Renaissance.
I will be on research leave from November 2016-May 2019.
Research and academic outputs