Simon Mansfield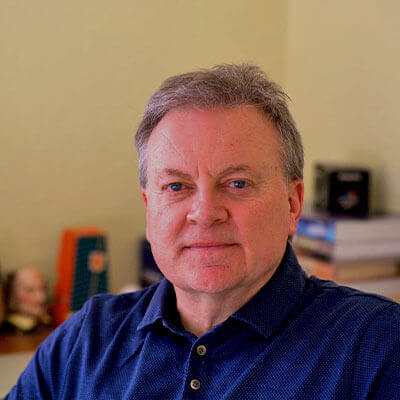 Personal statement
Simon teaches second and third year television studio production.
A multi award-winning producer and director, Simon has been working at the highest level in television for over 25 years. He has made successful programmes for all the major broadcasters including BBC, ITV, Channel 4, Channel 5, Discovery and National Geographic, and has filmed extensively throughout Europe, America and Australia.
In 2005 Simon co-founded the production company Modern Television in partnership with actor and broadcaster Griff Rhys Jones. With Simon as CEO and Executive Producer, Modern Television won the Fast Growth 50 award for the fastest growing media business in Wales two years running in 2009 and 2010.
Simon has vast experience at both network and regional levels. He is experienced at managing large production teams and handling multi-million pound budgets, but he is also adept at working with more limited resources and knows how to put every penny onscreen.
Academic qualifications
BA (Hons) Communication Studies.
Professional memberships
Fellow of the Higher Education Academy.
Areas of expertise
Television studio production
Documentary
Factual television
Factual entertainment
Drama.