Steven Lewarne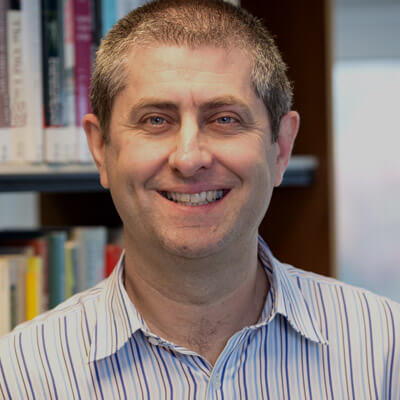 Personal statement
Steven's substantive role is to provide IT training opportunities for staff at Bath Spa University. This provision is in the form of workshops, telephone and email contacts, and one-to-one training. During the summer of 2020, Steven's focus will shift to asynchronous and synchronous online training provision.
Between December 2019 and May 2020, Steven undertook a full-time secondment to manage a digital accessibility project on behalf of the University. The University had already progressed work to comply with the Public Sector Bodies (Websites and Mobile Applications) (No. 2) Accessibility Regulations 2018. Steven was given the responsibility to direct a number of changes to the University's websites and services.
During previous years, Steven managed student teams based in the Bath Spa University Libraries and Learning Commons. As an initial point of contact for IT and Library enquiries, these teams formed part of the support structure for students, staff and visitors. During the academic year 2019/20, student teams were based in the Newton Park Library, Locksbrook Road reception and in the Learning Commons. Management for students working in these locations is now managed by other staff within the Library and Learning Services team.
Academic qualifications
BSc (Hons) Environmental Biology
Postgraduate Certificate in Management.
Professional qualifications
ECDL (European Computer Driving Licence)
ECDL Spreadsheets Advanced Level.
Experience
Before coming to work at Bath Spa University, Steven worked at Bournemouth University and the Environment Agency.
People should contact me about...
IT training and support for Minerva (Blackboard), Panopto and Turnitin. Google apps, Microsoft Office and Adobe Photoshop training.
The Public Sector Bodies (Websites and Mobile Applications) (No. 2) Accessibility Regulations 2018 and Bath Spa University's response to this legislation.
Steven is the treasurer for UNISON at Bath Spa University.