Damir Yakubov
PhD Student - Music
Department: CoLA - School of Music and Performing Arts
Website: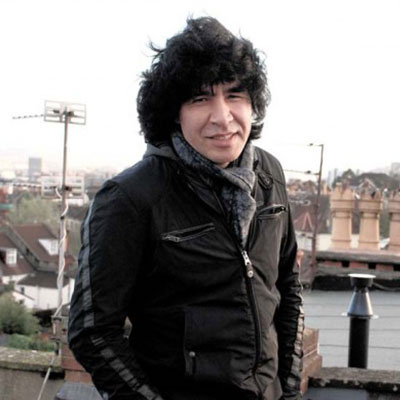 Personal statement
Ethnomusicology intrigues me as a study of why and how humans are musical. What makes us capable to create, perform and emotionally react to humanly organised sounds? I believe that music is the best medium to understand our humanity and to be fully human. I do not believe in judging music as "good" or "bad", instead I assume that when we make and listen to music with keen devotion, quite apart from any merit we may have, we create paths to study and understand human beings.
I hold a MMUS from Bath Spa University. I have worked as a performing musician, storyteller and teacher of English. I am now looking to start my career in ethnomusicology in a role where I will be able to build on the skills gained at university and through my research experience.
Academic qualifications
BA, Linguistics - Pyatigorsk Linguistic University, Russia
MMus - Bath Spa University
MPhil, Music - Bath Spa University (in progress)
Qualifications, skills and experience
Thesis title
A Study of Contemporary Interpreters of the Nogai Epic Tradition
Research supervisors
Dr Matthew Spring and Professor Amanda Bayley
Research overview
Damir's research explores the culture and music of nomadic peoples, and the literary evidence and contemporary intepretations of old epic traditions. It also explores the 'horse rhythmn' in the dombyra music and a potential for 'nomadisation' in artistic, academic, classical or 'imperial' and rock music.