Pedro Duarte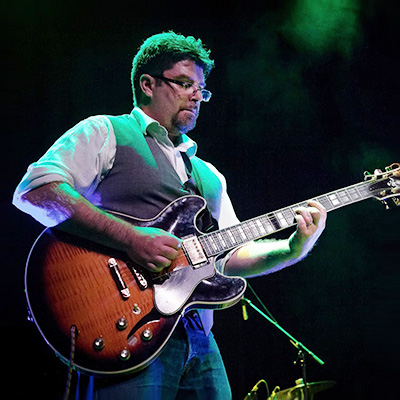 Personal statement
Pedro Duarte is a songwriter, musician, and entrepreneur from Lisbon, Portugal. Pedro is committed to discovering new ways of making, thinking and teaching modern music, and fusing influences in music.
Academic qualifications
BA (Hon) Creative Music Performance, Falmouth University - 1st Class Honours
BA (Hon) Music Performance, Detroit Institute of Music Education - 1st Class Honours
MCert Master Performance of Guitar, Berklee College of Music, A grade
MMus Master of Music, Bath Spa University
PhD Doctoral candidate, Bath Spa University
Professional qualifications
CEO EMMA Music School in Portugal
Thesis title
Lusophone song styles: mining influences for the creative performer.
Research supervisors
Davey Ray Moor, Doctor Amanda Bayley.
Research interests
Music.