Dr
Yesid Paez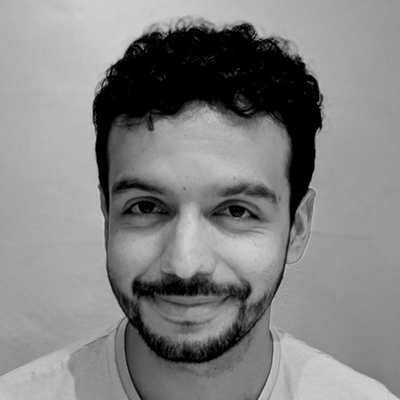 Personal statement
Yesid is an educator with an interest in education and international development, with a particular emphasis on peacebuilding. His doctoral research delved into conceptualisations of peace emerging in communities affected by conflict in Putumayo, Colombia.
A crucial component of Yesid's research involved his ethical obligation to comprehend and assimilate insights from the experiences and perspectives of these communities regarding peace, conflict, and social justice. This allowed him to explore ways in which various educational sites navigate spaces of conflict and propose alternatives to counteract violent conflict and oppression.
Academic qualifications
Doctor of Philosophy, Education – Bath Spa University
MA Education – Bath Spa University
Diploma, Religious Education – Pontificia Universidad Javeriana
BA (Hons) English Philology – Universidad Nacional de Colombia
Professional memberships
Fellowship of the Advanced HE institution (FHEA)
Teaching specialisms
EDU5115: Peace and Conflict
INT5100: Introduction to Peace Studies (For International Relations and Politics)
EDU4106: Donor Logics
EDU5111: TESOL
Research and academic outputs
book_section
Paez, Y (2023) 'A holistic approach to peace education: experiences of Putumayo, Colombia.' In: Carter, C and Dhungana, R.K, eds. Educating for peace through countering violence: strategies in curriculum and instruction. Routledge, Abingdon, pp. 220-237. ISBN 9781032464046
---
article
Marchuk, O, Melnychuk, L, Paguta, T, Pocheniuk, Y, Bates, A, Paez, Y and Parfitt, A (2023) 'Peace education in a time of war: the Museum of Peace in Rivne, Ukraine as a space of memory making and hope.' Journal of Peace Education. ISSN 1740-0201
---
thesis
Paez, Y (2022) Peacebuilding from multiple voices: understanding the potential of education in the transformation of Colombian society. PhD thesis, Bath Spa University.
---
other
Paez, Y (2022) Culturally responsive pedagogies outside the classroom: rehearsing the capacity to aspire to new worlds in contexts of war [blog post]. NORRAG - Network for international policies and cooperation in education and training.
---
other
Paez, Y (2022) Community-based research with vulnerable populations. Ethical, inclusive and sustainable frameworks for knowledge generation [book review]. International Journal of Research & Method in Education, 45 (5). pp. 551-552. ISSN 1743-727X
---