Dr
Bethany Rose Lamont
Associate Lecturer in Media Communications
Email: b.lamont@bathspa.ac.uk
School: Bath School of Art, Film and Media
Campus: Newton Park
Website: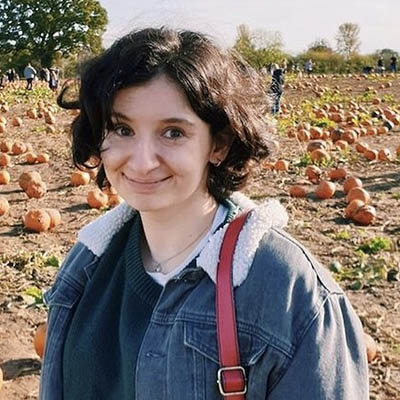 Personal statement
I lecture and research within the areas of Childhood and Youth Studies, Trauma Theory and Visual Culture. Since completing my PhD thesis on cultural histories of childhood sexual abuse and its relationship to comedy, my research into humour studies, shock cultures, digital media and visual cultures of violence have been published in First Monday, Galactica Journal, Blind Field Journal, The Iowa Journal of Cultural Studies and the Palgrave Macmillan volume 'Discourses of Anxiety Over Childhood and Youth Across Cultures.' Whilst, upcoming work includes a chapter in Palgrave Macmillan's Handbook for Violence in Film and Media and Routledge's Screening Controversy monograph.
My creative projects include Doll Hospital Journal, an art and literature journal series on trauma and mental health, and Sad Girl Cinema, a film project with the artist Claire Biddles which explores screen representations of mental health. Whilst, my current zine project is a fiction piece exploring the death of family pets.
Academic qualifications
PhD, 2019, Central Saint Martins, University of the Arts London
Mst, 2014, St Edmund Hall, University of Oxford
BA (Hons), Central Saint Martins, University of the Arts London
Teaching specialisms
Childhood and youth studies
Trauma theory
Digital media
Visual culture
Screen cultures
Research and academic outputs