Niklas Aarre
BA Acting graduate
School: Bath School of Art, Film and Media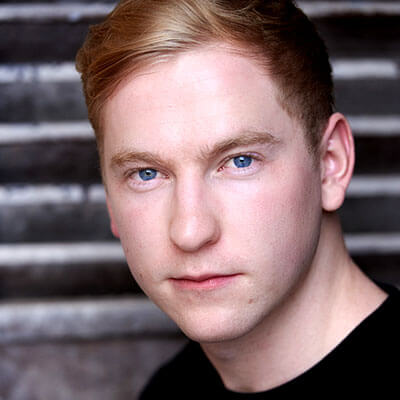 Student/Alumni profile 
Course studied: BA (Hons) Acting, MA Directing
Niklas recently graduated with a first class honours degree in Acting from Bath Spa University. He is now studying his MA in Directing at Bath Spa and has recently worked as an Auror in Fantastic Beasts: The Crimes of Grindelwald.
About me
I started in the theatre at 13 as a member of the Royal Shakespeare Company's Youth Ensemble and then trained at Bath Spa University (BA Acting). I Achieved a first class degree and had the opportunity to perform in Santa Monica (LA) with my third year show, Semi-Monde. After graduating I worked at the Theatre Royal Bath on The Lady in the Van and then acted as a UK Auror in Fantastic Beasts: The Crimes of Grindelwald.
I am now a resident Director for Bath Spa Productions, and have worked as the Assistant Director for Kirstie Davies on Our Country's Good (BA Acting third year directed show) and Associate Artist for Calf2Cow.
Why did you choose the course you studied at Bath Spa?
I knew it would give me the contacts and resources I need to further my career efficiently and to the required standard needed.
What were the highlights of your time here?
I had many highlights at Bath Spa University but if I had to pick one it would be performing Semi-Monde in Santa Monica, Los Angeles.
How did the course support your steps into industry?
The course has given me the contacts and skills needed to work in the industry at a high level as well as giving opportunities to form unique skills thats made me stand out from others.
"The best thing about the course is..."
That it allows you to be as creative as you want to be.
"My advice for current students is..."
Don't be scared to fail! Failure is the quickest way of learning what works. Don't stop creating.
"I recommend Bath Spa because..."
You'll be given all the opportunities to grow as an artist: space to rehearse, resources, accessible professionals to work with, speak to and learn from.