HiFlo-DAT Flood Hazard Database
HiFlo-DAT works to create a new historical flood hazard database for evolved Disaster Risk Reduction in the Kullu District, Indian Himalaya
Project background
Environmental hazards such as floods negatively impact the health and prosperity of people around the world, especially the vulnerable. Society recognises that reducing these disaster impacts is central to achieving sustainable development.
The current thinking of the United Nations is outlined by the Sendai Framework for Disaster Risk Reduction (2015-2030). This framework outlines two key proponents of risk reduction:
Resilience (such as better disaster awareness, preparation, response, recovery)
Shared responsibility
India has signed up to this vision, and is working towards solutions via the Indian National Disaster Management Plan (2016) and the multi-national Asia Regional Plan (2016). An early priority of these policies is to improve 'disaster awareness', incorporating a 2020 target to develop methods for creating disaster databases to help reduce future impacts.
A summary of the project, outlining our methods and key partners, is available on our presentation poster.
Funding
We are grateful to the following organisations for providing funding for this project.
University Grants Commission (UGC): Rs. 1,533,233
UK-India Education and Research Initiative (UKIERI): £21,281
Bath Spa University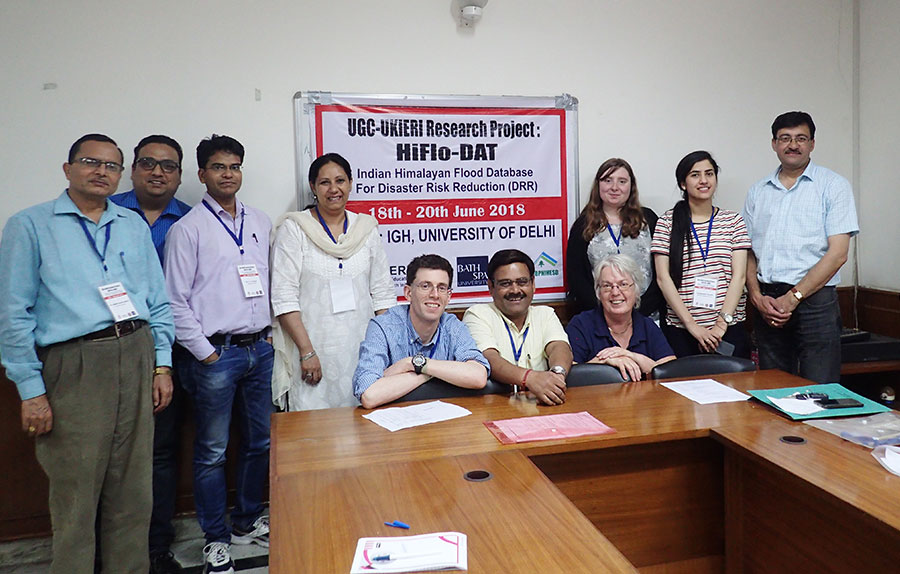 Project milestones and goals