Dr
James Jeffers
Senior Lecturer in Human Geography
Email: j.jeffers@bathspa.ac.uk
School or Department: CoLA - Culture and Environment
Website: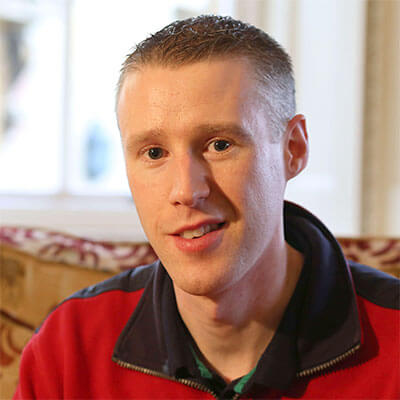 Personal statement
I am a geographer specialising in the human dimensions of natural hazards and climate change. I joined the staff at Bath Spa in 2013, having previously worked as a Teaching Associate in Geography at the University of Strathclyde and as a Teaching Assistant in the Department of Geography and the Department of Human Ecology at Rutgers, The State University of New Jersey. I completed my Ph.D. in geography at Rutgers University in 2011. Prior to undertaking my Ph.D., I studied geography and law at the National University of Ireland, Galway where I received first class honours B.A., LL.B., and LL.M. degrees.
My current research is focused on the social, cultural, political and policy dimensions of flood hazards and climate change adaptation in coastal, urban and upland environments. My work examines how people experience and make sense of environmental risks, and seeks to understand the factors that influence the decisions that they make about them. I am interesting both in exploring these issues as they arise in contemporary society and in using historically informed approaches to evaluate what we can learn from the past. I examine a number of related themes including: conflict and disagreement in hazards management; perceptions of weather, climate, and hazards; knowledge, decision-making, and lived experiences; relationships between economic development and environmental change in cities; the potential role of socio-economic vulnerability research in informing public policy; and historic narratives of hazards and climate.

I am a member of the steering group for the Research Centre for Environmental Humanities and a member of the Hazard, Risk and Disaster Research Group.
My research experience and interests help to inform and develop my undergraduate and postgraduate teaching at Bath Spa. I contribute to a range of modules for undergraduate programmes in Geography, Global Development & Sustainability, and Environmental Science, as well as Masters programmes in Environmental Humanities and Environmental Management.
Academic qualifications
Ph.D. (Geography) Rutgers, the State University of New Jersey
M.Phil (Geography) Rutgers, the State University of New Jersey
LL.M. (Public Law) National University of Ireland, Galway
LL.B. National University of Ireland, Galway
BA (Hons - Geography & Legal Science) National University of Ireland, Galway
Qualifications, skills and experience
Fellow - Higher Education Academy
Professional memberships
Fellow - Royal Geographical Society (with Institute of British Geographers)
Member - Geographical Society of Ireland
Member - American Association of Geographers
Teaching specialisms
I am part of the teaching teams for the following undergraduate and postgraduate degree programmes:
I currently contribute to teaching on the following modules:
Environment and Society: Global Perspectives on Policy and Practice* (Master's)
Geography Dissertation (third year)
Advanced Geographical Fieldwork: Barcelona (third year- residential fieldtrip)
Climate and Society* (second year)
Hazards, Vulnerability and Resilience (second year)
Applied Geographies* (first year - residential fieldtrip)
Environment, People and Place (first year)
Sustainability in Life and Work (first year)
* Denotes module leader
Research and academic outputs