Terence Rodgers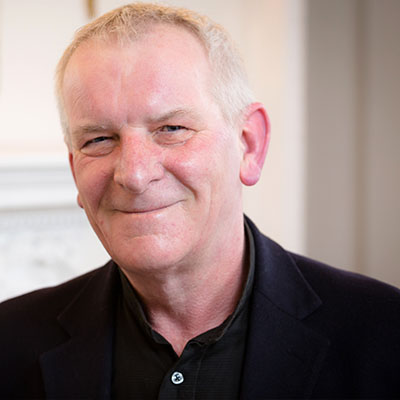 Personal statement
Terence Rodgers is head of the Department of Film and Media Production . He formerly lectured in history and cultural studies at the universities of Edinburgh, Exeter and Obirin university (Japan). Since joining Bath Spa, he has been active in curriculum development and innovation, devising programmes in creative arts, environment and culture and MA provision. He was responsible for the introduction and development of the BA in Creative Arts in 1994, Cultural Studies as a new subject at Bath Spa in 1997, and more recently in 2006, the introduction of the BA in Film and Screen Studies.
He is co-editor of Grant Allan; Literature and Cultural Politics and the Fin de Siècle (Ashgate 2005) and is the author of a number of articles on cultural history, including contributions to Literature and History (2003) and Women: A Cultural Review (2003). He is also a contributor to the New Dictionary of National Biography (2004)). Earlier in his career, he published work in Social History, Business History, and the Scottish Labour History Review. He is currently working on a study of book clubs in Britain in the 20th century.
Terence Rodgers is a member of various academic societies, including the Media, Communications and Cultural Studies Association and the Social History Society
His teaching interests include Film and British National Identity, Film Noir, Media History, Cultural Philosophy and the History of Ideas.
BA University of Stirling
PhD University of Edinburgh.
Professional memberships
Media, Communications and Cultural Studies Association (MeCCSA)
South West Screen Studies Network
Association for Research into Popular Fictions
Social History Society of UK. [Member of Executive Committee 2000-2003].
Teaching specialism
Research Practice
Film History and Theory
Popular Fictions
Media History
Cultural Philosophy/History of Ideas.
Research and academic outputs
book
Rodgers, T and Greenslade, W (2005) Grant Allen and cultural politics at the fin de siècle. Ashgate, Aldershot. ISBN 9780754608653
---
book_section
Rodgers, T and Greenslade, W (2005) 'Resituating Grant Allen: writing, radicalism and modernity.' In: Greenslade, W and Rodgers, T, eds. Grant Allen: literature and cultural politics in the fin de siècle. Ashgate, Aldershot, pp. 1-22. ISBN 9780754608653
---
book_section
Rodgers, T (2004) 'Sir Allan MacGregor Smith.' In: Matthew, H and Harrison, B, eds. Oxford dictionary of national biography: from the earliest times to the year 2000. Oxford University Press, Oxford. ISBN 9780198614111
---
book_section
Rodgers, T (1999) 'The extraordinary Dr Nikola: Guy Boothby and pulp fiction at the fin de siecle (introductory essay).' In: G. Boothby's Dr. Nikola: occult adventurer. Pulp Publications. ISBN 9781902058177
---
book_section
Rodgers, T (1997) 'Queer fascinations: Rider Haggard, imperial Gothic and the Orient.' In: Hill, T, ed. Decadence and danger: writing, history and the fin de siecle. Sulis, Bath. ISBN 9780952685623
---
book_section
Rodgers, T (1997) 'Empires of the imagination: Rider Haggard, popular fiction and Africa.' In: Msiska, M.H and Hyland, P, eds. Writing and Africa. Crosscurrents. Comparative studies in European literature and philosophy . Longman, London. ISBN 058221419X
---
article
Rodgers, T (2003) 'The Right Book Club: text wars, modernity and cultural politics in the late thirties.' Literature and History, 12 (2). pp. 1-15. ISSN 0306-1973
---
article
Rodgers, T (1999) 'Restless desire: Rider Haggard, orientalism and the new woman.' Women: A Cultural Review, 10 (1). pp. 35-46. ISSN 0957-4042
---