Dr
Allyson Edwards
Lecturer in Global Histories
Email: a.edwards@bathspa.ac.uk
School: School of Writing, Publishing and the Humanities
Campus: Newton Park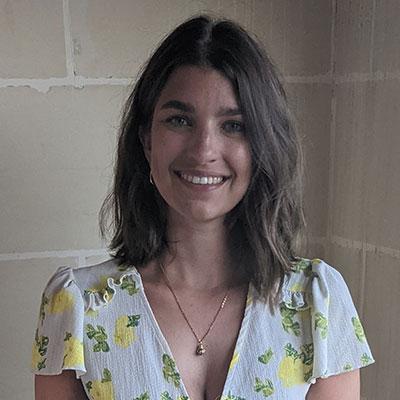 Personal statement
Allyson Edwards teaches on the BA (Hons) History and Politics and BA (Hons) History and International Relations undergraduate pathways.
Allyson's work sits at an intersection of History and International Relations, and more specifically, within the field of Critical Military Studies. Allyson is a specialist on Russia, cultural militarisation, patriotic education systems in the former Soviet Union, use of history and memory, and commemoration, and has published in this area.
Allyson has taught on various History and Politics and International Relations courses at several universities, including; Swansea, Birmingham, Warwick, and Derby. She is a keen advocate for the decolonisation of the curriculum, and is working towards creating an inclusive learning environment for her students.
Academic qualifications
PhD in Politics and International Relations at Swansea University (2021)
MA in Contemporary History at Birmingham University (2016)
BA in History at University of South Wales (2014).
Professional memberships
British Association for Slavonic and East European Studies
International Studies Association
British International Studies Association.
Teaching specialism
Diaspora, migration and race
Issues in world politics
Propaganda, censorship and intelligence
World of Ideas
History Matters? The public, Politics and the Past.
What can Bath Spa staff and students contact you about?
Russian militarism
Critical Military studies
Commemoration
Patriotic education systems.
Research and academic outputs
book
Dall'Agnola, J, Edwards, A and Howlett, M, eds. (2022) Research in the former Soviet Union: stories from the field. Routledge, Abingdon. ISBN 9780367699932
---
book_section
Edwards, A (2022) '"Dear young warriors": memories of sacrifice, debt and youth militarisation in Yeltsin's Russia".' In: Krawatzek, F and Friess, N, eds. Youth and memory in Europe: defining the past, shaping the future. De Gruyter, Berlin, pp. 99-112. ISBN 9783110733501
---
book_section
Edwards, A and Rabbia, R (2022) 'The "wild nineties": youth engagement, memory and continuities between Yeltsin's and Putin's Russia.' In: Krawatzek, F and Friess, N, eds. Youth and memory in Europe: defining the past, shaping the future. De Gruyter, Berlin, pp. 75-83. ISBN 9783110733501
---
article
Edwards, A (2021) 'A vulnerable Russia: militarisation through anxiety in 1990s Russian historical textbooks.' Political Crossroads, 25 (1). pp. 5-24. ISSN 1323-5761
---