Professor
Andy Salmon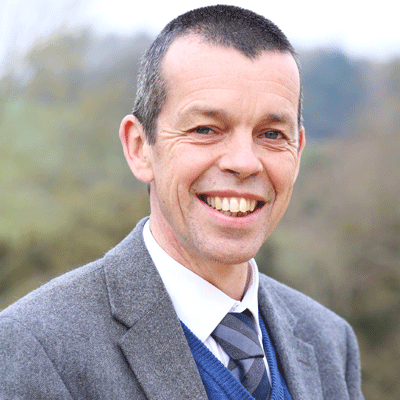 Personal statement
After leaving the University of Liverpool in 1988 with a British Academy PhD in Modernist Literature, Andy wanted to make a direct difference to students' lives, teaching the "hard to reach" in further and higher education in the UK and the USA.
The Fulbright Programme (1996, 2001) globalised this experience, after which Andy led a large School of Creative Arts, partnering the BBC, National Skills Academy, Archant Newspapers, Arts Council East, the National Theatre, and independent television companies to drive change, establishing the School as a Centre of Excellence.
In 2009 he became Deputy Dean for Partnerships and Enterprise in the Faculty of Arts, Law and Social Sciences at Anglia Ruskin University, building external income until it was in the top 25% for UK Humanities Faculties. Andy developed a network of 60+ international partners, increasing full-time staff by 500 in five years, and established a Northern European applied digital creative incubation network, which, in partnership with SONY, Jagex, and ARM, developed the EU's largest live student games jam (Brains Eden) and launched a £1m European Regional Development funded applied gaming project, REACTOR, across medical technology, health, well-being, and SMART cities.
To support this, Andy also developed a collaboration with Finnish Universities of Applied Sciences in Design Thinking, and became a Director of Cambridge Live, including Cambridge Folk Festival.
Since assuming his post at Bath Spa, he is focusing on co-creating the College of Liberal Arts as a leading example of innovation in applied arts, humanities, and social sciences. Andy has been greatly encouraged since arriving in September 2017 by the quality of colleagues, students, and the wider Bath Spa community, as well as the significant potential of the region in all manner of creative practice and research.
Contact Andy about:
The Creative Industries
Theatre
Music
Performance
Literature
Social Sciences based around innovation.
Andy's specialism is the establishment of productive centres for research and innovation. To date these include academic, industry, and public spaces:
The Norwich Forum (BBC, Norwich Libraries)
Cinema City (Norwich Arts Cinema)
The Garage (an inclusive purpose-built theatre)
The VIVID network for visual design in Northern Europe
The REACTOR gamefication ecosystem
CoDE Research Institute in Cambridge
PIER research institute for Policing in the East of England.
Academic qualifications
PhD, "The Novels of Henry Green".
External roles
Since arriving in Bath, I've had the privilege to be asked onto the Kommedia board and the Bath Festival Advisory board. I am exceptionally keen to foster our productive activity regionally, nationally, and internationally, for mutual benefit. Please don't hesitate to contact me; I am always eager to discuss possibilities.
I am also currently a tutor on the NCEE Entrepreneurial Leaders programme.