Ann-Marie McCormack
Senior Lecturer - Film and Scriptwriting
Email: a.mccormack@bathspa.ac.uk
School: School of Writing, Publishing and the Humanities
Campus: Newton Park
Website: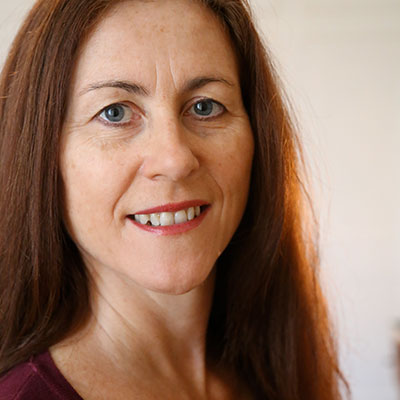 Personal statement
Ann-Marie McCormack lectures in filmmaking and advanced scriptwriting. In recent years, two final year student short films have won the RTS Drama Award, RTS craft awards for scriptwriting and SFX and the David Putnam Award for Best Film respectively.
Ann-Marie's research and professional practice centres around short film production, radio and podcasting, including the podcast series Tell Me About… produced in collaboration with Bath Spa students, and several shorts under AmmA Films and Productions, which screened at multiple international film festivals in the USA, Australia and Ireland.
Currently, Ann-Marie is co-producing a BFI short film under Fam Films and is also a regular presenter on BCfm's community radio shows Real Women and Saturday Edition. In the professional film and TV industry, Ann-Marie has written drama for the BBC Doctors series, a screenplay for the Irish Film Board, as well as directing drama and documentaries for ITV.
Academic qualifications
Professional qualifications
Fellow - Higher Education Academy
Professional memberships
Research and academic outputs
video
McCormack, A-M (2018) Tell Me About... [director].
---
video
McCormack, A-M (2018) Hot in here [director].
---