Ben Parry
Course Leader in MA Curatorial Practice
Email: b.parry@bathspa.ac.uk
School: Bath School of Art, Film and Media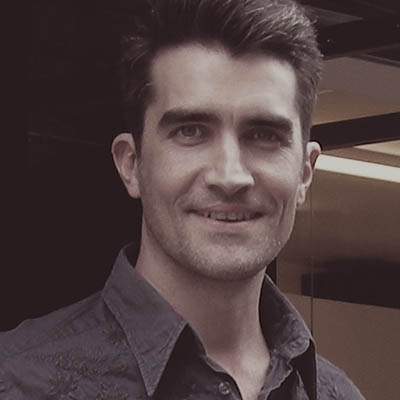 Personal statement
Ben Parry is Senior Lecturer and Course Leader of the MA in Curatorial Practice. He works as an artist, curator and independent researcher at the intersections of art, activism and urban space. Investigating the role of public space as a site for social change, and art as a tool for creating spaces in which to imagine alternative futures, his practice-based research takes diverse forms: from site-responsive interventions, documentary and exhibition to collaborative and community-led projects.
In 2000, he co-founded artist-run space Jump Ship Rat in Liverpool. He subsequently curated exhibitions, commissioned artists projects in public space and produced much of his own work under the umbrella of Jump Ship Rat. He is editor of the book Cultural Hijack: Rethinking Intervention (Liverpool University Press, 2012), an anthology of artists' personal reflections and theoretical readings on urban art intervention. This work evolved into the ongoing curatorial project Cultural Hijack: an international survey exhibition, set of symposia and live-programme of urban intervention and art activism, staged at the Architectural Association, London in 2013; Archip, Institute of Architecture, Prague in 2017, and in Delhi, 2018. Working under the International Peripatetic Sculptors Society (IPSS) he is regularly invited to cities around the world to conduct participatory adventures through urban environments, whose performance-based methods fuse the Situationist tradition of derive with the creation of spontaneous interventions. He is a participating artist within the interdisciplinary and cross-institutional research network on the regeneration of Waterfront Heritage Zones, working in Glasgow, Govan Graving Docks and Gdansk Shipyards.
In 2012-13, during an artist residency at URBZ, Mumbai he initiated a collaboration with Acorn Foundation India, together with residents of the workers colony in Dharavi's recycling district, to map the destruction and displacement of their communities situated along the city's main water pipeline. In 2017, he returned to Mumbai, funded by the Global Challenges Research Fund, to continue working with Acorn Foundation in developing an urban ecology and design lab in Dharavi, alongside colleagues at the Centre for Water and Agroecology at Coventry University, the School of Media, Culture & Society at the University of the West of Scotland and Shiv Nadar University, New Delhi.
Ben received his BA in Environmental Art from Glasgow School of Art, MCD in Urban Planning from the University of Liverpool, and PhD from the University of West of Scotland.
Research and academic outputs
book
Parry, B, Tahir, M and Medlyn, S, eds. (2012) Cultural hijack: rethinking intervention. Liverpool University Press, Liverpool. ISBN 9781846317514
---
book_section
Parry, B (2018) 'Peripatopolis – performance methods of the International Peripatetic Sculptors Society.' In: Davis, S and Snepvangers, K, eds. Embodied and walking pedagogies engaging the visual domain: research, creation and practice. Transformative Pedagogy in the Visual Domain Series, 8 . Common Ground Research Networks, Champaign, IL, USA. ISBN 9781863351300
---
book_section
Parry, B (2017) 'The Climate Games: space, politics and resistance at the COP21 Paris.' In: Luger, J and Ren, J, eds. Art and the city: worlding the discussion through a critical artscape. Routledge, Abingdon, pp. 147-167. ISBN 9781138346437
---
book_section
Parry, B (2016) 'Beyond aesthetics: poetics of Autoconstruccion in Mexico City.' In: Kosmala, K and Imas, M, eds. Precarious spaces: the arts, social and organisational change. Intellect, Bristol, pp. 87-111. ISBN 9781783205936
---
book_section
Parry, B (2016) 'Theses on urban art intervention.' In: Davis, T, ed. Changing metropolis III. Kobenhavns International Teater, Copenhagen, pp. 102-106. ISBN 9788799422920
---
book_section
Parry, B (2012) 'Introduction: rethinking intervention.' In: Parry, B, Tahir, M and Medlyn, S, eds. Cultural hijack: rethinking intervention. Liverpool University Press, Liverpool, pp. 10-39. ISBN 9781846317514
---
artefact
Parry, B (2021) Rethinking waste and the logics of disposability: Compound 13 lab (2014-2021) [REF2021 collection].
---