Beth Cook
Lecturer in Early Childhood Studies
Email: b.cook2@bathspa.ac.uk
School: School of Education
Campus: Newton Park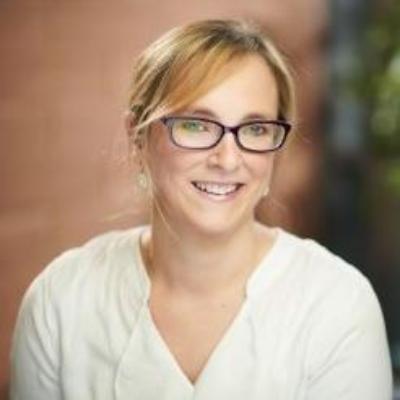 Personal statement
Beth is an Associate Fellow of the Higher Education Academy. She joined the School of Education in 2022 to work on the innovative dual award early childhood programme between Bath Spa University and Hunan University of Humanities, Science and Technology in Loudi, China. The role combines her two interests of early childhood education, specifically the impact of preterm birth on children's learning, and early years education and practice in China. Her role primarily involves developing and delivering modules to the students in China, alongside supporting students as an Academic Advisor.
Prior to working at Bath Spa University, Beth worked at Edge Hill University as a Graduate Teaching Assistant, where she lectured across the undergraduate degree programs, in the Faculty of Education and the Faculty of Medicine, Health and Social Care, on early childhood education and children's health and wellbeing. Before working as a lecturer, Beth worked as a Primary School teacher, for over 15 years, teaching children from 4-11 years of age. Beth has also delivered specialist early years training to Head Teachers and practitioners working in a wide variety of early years settings.
Beth is currently in the final stages of a PhD investigating what reception teachers understand about the Impact of preterm birth on a child's learning and development. She is passionate about ensuring that teachers currently working in early years education and future teachers entering the profession have the knowledge to support children who have had a premature start to life.
Academic qualifications
Postgraduate Degree: PhD Health
Edge Hill University, 2018 – current
Thesis Title: Reception Teachers' Understanding of the Impact of Preterm Birth on a Child's Learning and Development: An Exploratory Study
Postgraduate Teacher Training: Associate Fellow of Higher Education Academy
Edge Hill University, 2018-2019
Curriculum Design for Learning
Exploring Practice in Teaching and Learning
Postgraduate Degree: Master of Education
The Open University, 2011 - 2014
Degree content: Educational Enquiry & Research; Understanding Children's Learning and Development; and, Curriculum, Learning and Society: Investigating Practice
First Degree: BA Honours in Primary Education with Qualified Teacher Status and History, BA (2:1)
University of Lancaster, 1998 – 2002
Early Years Specialist.
Professional memberships
Associate Fellow of the Higher Education Academy (AFHEA)
BERA - British Educational Research Association
BERA - British Education Research Association
TACTYC - Association for Professional Development in Early Years
Warwick Preterm Research Group
RECAP - Preterm Early Career Research Group.
Areas of expertise
Early Years Education
Early Years Preschool Education in China
Impact of Preterm Birth on Children's Learning and Development
Mixed Methods Research.
Current research
PhD: Reception Teachers' Understanding of the Impact of Preterm Birth on a Child's Learning and Development: An Exploratory Study
This study utilised a pragmatic, exploratory, sequential, mixed-methods design involving the collection of data in two phases. In the first phase, quantitative data was collected through an online survey with teachers. In the second phase, qualitative data was collected through semi-structured online interviews with teachers. Results from the survey were analysed using descriptive and inferential statistics to provide information about teachers reported knowledge. Findings from the in-depth interviews with teachers were analysed using thematic analysis to add insights regarding teacher's knowledge and what impact it has upon pedagogic beliefs and practices.