Claire Fletcher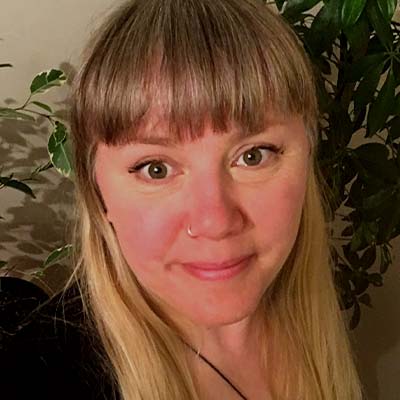 Personal statement
Claire is a lecturer in Early Childhood and Education Studies and is currently engaging in study for a Postgraduate Certificate in Higher Education with aspirations for a doctorate. As a teacher for seventeen years, Claire has worked in nursery schools, children's centres and primary schools with children aged 3 – 8 and their families in both London and Bristol. Claire has been mentor and academic tutor to student teachers as well as leading career professional development training sessions for teachers, practitioners and leaders.
Claire believes in the importance of drawing from and being engaged in research for praxis, to reflect and act in order to transform. Claire's research centres around young children and their families experiencing outdoor education as a way to address climate and social justice. Most recently Claire has successfully gained a Masters in Education with distinction, engaging a thesis on 'The Children' of the Anthropocene: Thinking-with children and entanglement with human, more-than-human others, pedagogy, sustainability and justice in the forest'.
Claire believes deeply in democratic learning culture and her work seeks to nurture an ethic of care, de-centre the human and decolonise curricula. All children, from all backgrounds and with all abilities, have the right to an inspiring and challenging education that seeks to reveal our interconnections, taught by motivated, caring, and creative practitioners. Claire believes in the transformative power of education to engage new perspectives and pedagogies that nurture a more equitable future for all.
Academic qualifications
MA in Early Childhood Studies (with Distinction), Bath Spa University, 2020
PGCE in Early Years Education, Institute of Education, 2011
PGCE Primary 3-8, Roehampton University, 2004
BA in English Literature and History of Ideas, 2001
Professional memberships
Associate Fellow of the Higher Education Academy (AFHEA)
Areas of expertise
Professional Practice
Early Childhood Pedagogue
Play and Pedagogy
Children's rights
Ethical Practice