CJ Skuse
Senior Lecturer - Creative Writing
Email: c.skuse3@bathspa.ac.uk
Department: School of Writing, Publishing and the Humanities
Campus: Newton Park
Website: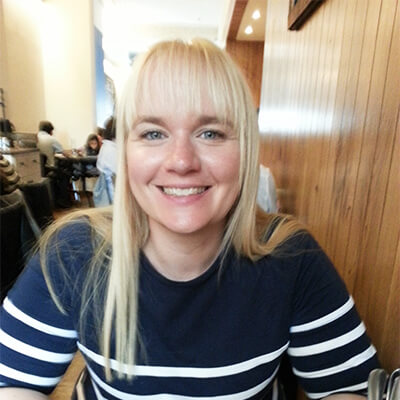 Personal statement
Having achieved first class honours in both the BA in Creative Studies in English and the MA Writing for Young People at Bath Spa, C.J. is now a senior lecturer and author of nine published novels, five of them for young adults.
Academic qualifications
NVQ3 in Early Years Care and Education
BA Creative Studies in English
MA Writing for Young People.
Professional memberships
Teaching specialism
Creative Writing
Writing for Young People.
Claire's Bath Spa story
I was looking to do a recognised qualification in Writing for Children and chose Bath Spa as it was the only University near me that offered this course and it promised that by the end of the course I would have a book of publishable standard. I particularly liked the fact that it put me in touch with published authors and other students just as keen on writing books and getting them published.
The workshop sessions were invaluable in obtaining feedback about my work and what I needed to do to make it better. At the risk of sounding gushy I liked everything about Bath Spa. Everyone I came into contact with on the MA was so helpful and encouraging. And of course the University being situated in such awe-inspiring surroundings made it a pleasure to attend class.
A few months after the MA, I got a job at The Chicken House, a children's book publisher in Frome, and plucked up the courage to ask them to read my manuscript, devised and honed on the MA. Wonderfully, they agreed to publish it in March 2010. Having written and published five Young Adult novels since then, I switched to crime writing and am publishing my eighth novel The Alibi Girl with HQ/HarperCollins in September 2019.
Since finishing the course I worked in publishing from 2008 to 2017, in the capacity of Editorial Assistant, Publishing Officer and Head Reader (freelance) and I now devote all my time between lecturing on the MA and writing my own books. I know it's a cliche but I really am living my dream and Bath Spa played a huge role in making that happen.
Whenever I'm asked if I have any advice for budding children's writers, I always tell them to do the MA at Bath Spa, and if you really throw yourself in and try everything expected of you, you can't go far wrong.
Research and academic outputs