Dr
Conor Wilson
Research Lead, Art / Higher Degrees Tutor, Art / Senior Lecturer
Email: c.wilson3@bathspa.ac.uk
Telephone: +44 (0)1225 876795
School: Bath School of Art, Film and Media
Department: Art
Campus: Locksbrook Campus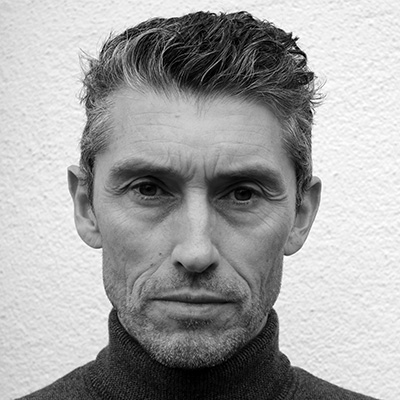 Personal statement
Having taught theory and practice across a range of undergraduate and postgraduate courses in the UK, I was excited to join Bath School of Art in summer 2016. The school maintains a real art school ethos - it is innovative, very friendly and relatively small. Although we are not immune from the usual HE pressures, it is easy to make things happen here.
Despite developing a specialist knowledge of ceramics over 25 years, I characterise my practice as a mix of craft and bricolage, veering between various processes and approaches that fall under the broad disciplinary umbrellas of art, craft and design.
I completed a practice-based research project [Wrting_Making: Object as body, language and material] in 2016, through which new intersections of practice and theory were investigated. Working methods were developed that exploit the potential of making as a means of generating writing and the potential of writing to generate, or to contaminate, making. Drawing on recent developments in philosophy and literary theory (primarily Object Oriented Ontology and Uncreative Writing), making was explored as an intimate engagement between body and material.
Inspired by Tim Morton's conception of objects as 'strange strangers' (and rhetoric as a means of contacting them), a recurring question arose from the research: can making function as a model, or a spur, for settling deeper into inter-object relations? Making with clay was central, but I brought this thinking to all the object interactions that I was involved with. Studio and exhibition spaces were explored as sites of writing, experimentation and data-gathering; materials and facture were documented as image, moving image and language. Several material/conceptual making processes were developed [what I am calling writing_making methods] that, taken together, constitute the only answer I can offer to the question above.
Academic qualifications
PhD Royal College of Art
MA Cardiff School of Art and Design (UWIC)
BA (Hons) First class Bristol School of Art and Design (UWE)
Professional memberships
Contemporary Applied Arts

AHRC Peer Review College
Teaching specialism
Ceramics
Sculpture
Writing
Practice-based Research
History and Theory of Art and Design
External examiner
Periodic Review, Cardiff School of Art & Design (2017).
Current scholarship
Building on practice-research methods developed during my PhD project, I continue to explore skilled making as an intimate engagement with the 'strange stranger'. Making is undertaken as an open-ended process, with outputs that include text, image, moving image, and unfinished objects, as well as fired ceramics.
Writing as a contaminant in the making process and making as a means of generating writing remain key concerns. I am particularly interested in object-oriented writing, concrete poetry and 'uncreative writing'.
These concerns are explored through hybrid processes involving a to and fro between three and two dimensions and between physical and digital production: modelling, mould-making, carving, drawing, collage, photography, CAD and writing. I am currently working towards the publication of a book of image-text experiments.
We have an excellent record of PhD research in Ceramics at Bath Spa and welcome approaches about potential research projects.
Research and academic outputs