Edward Tristram
Senior Lecturer - Post Audio Production
Email: e.tristram@bathspa.ac.uk
School or Department: School of Creative Industries
Campus: Newton Park
Office: Commons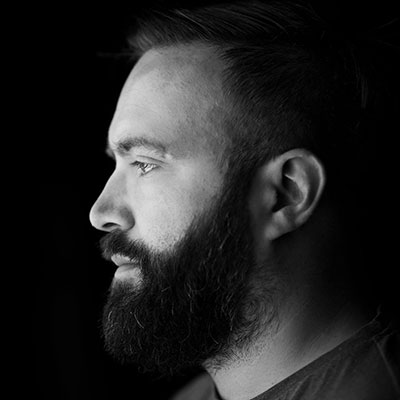 Personal statement
Edward Tristram has previously lectured at the University of South Wales where he designed modules on Studio Recording, Sound Design, Composing Music for Media, Post Production and Music Informatics.
He completed his Master's degree in Music Production and Engineering in 2012. His dissertation focused on recording Foley for micro-budget film productions and the impact of sound libraries in the film industry.
Academic qualifications
Professional qualifications
Fellow - Higher Education Society
Other external roles
External Examiner:
FdA Media Production (University of Gloucestershire, 2020-2023)
External Panel Member:
BA Hons Media Production (Solent University, Southampton, 2021-2023)
Edward currently works in audio post production has worked on Television productions that range from "House of Anubis" to "Law and Order: UK" and has recently completed a Welsh language short film for S4C "Anna A Kiko" - Starring Rhys Ifans.
Edward has also worked on feature films and most recently completed the award-winning "Canaries". A feature-length, micro-budget production that contained cast members from "Game of Thrones" and "Gavin and Stacey".
Edward also works extensively as an audio engineer and professional composer and regularly engages in recording projects. Most recently experimenting with operatic ambisonic recordings in churches.
Edward is currently engaging in research projects that focus on augmented reality storytelling and the re-recording of soundtracks in the video game industry.
Teaching specialisms
Post production audio for television and film
Dialogue editing
Foley
Sound design for screen
Composing music for screen
Music analysis
Video game music
Audio engineering
Module coordinator
Introduction to Audio Recording: Level 4
Advanced Post Production I: Level 6
Advanced Post Production II: Level 6
Music for Screen: Level 6
Research and academic outputs