Eleanor West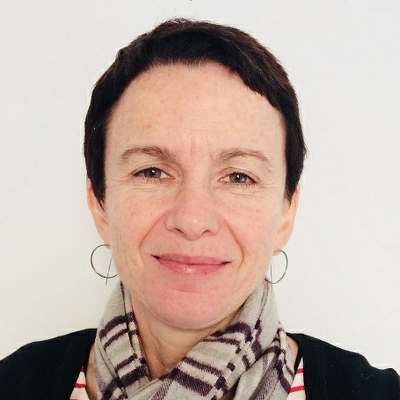 Personal statement
Eleanor West is a senior lecturer on the Education Studies undergraduate degree programme. She is an experienced Primary school teacher who has taught children from 4-11 in a range of settings here and abroad for over 20 years. She currently leads on the module "Introduction to Primary Schools" at Bath Spa.
As a primary school teacher she specialised in literacy. She was able to share with the children her lifelong enjoyment of literature and stories, and noticed that the leap of imagination, which stories prompt, and which children make so readily, could be used to engage them in cross-curricular learning. She also noticed that children write most effectively about subjects they have experienced and which matter to them. She was particularly interested in finding ways to empower children's authentic voice in their writing, enabling them to communicate to a reader or listener real experience and genuine feeling. The motivation to support children's confidence to communicate and be heard is a theme which she has taken into Higher Education at Bath Spa.
In recent times, Eleanor has also been involved in research projects focusing on children's emotional health and well-being such as The Attachment Aware Schools Programme and the Somerset Emotion Coaching Project. On this project, Eleanor was involved in training practitioners across Somerset and collecting data for the final report, commissioned by Somerset County Council.
Academic qualifications
BA (Hons) History
PGCE Primary Teaching Certificate
MEd Education and Psychology.
Subjects
Introduction to Primary Schools
Childhood, reading and children's literature
Supporting children's behaviour
Literacy learning in a multi-media world.
Teaching specialism
Primary teaching
Early Years to upper KS2
Language and Literacy in Primary education
Attachment awareness and emotion coaching.
Areas of research supervision
Eleanor is interested in supervising students who have a passion for children's literature, or those who wish to explore the way in which children learn to understand themselves and the world around them through reading and writing – and through opportunities to tell their own stories.