Dr
Eleni Anna Skoulikari
Teaching Fellow in Psychology
Email: e.skoulikari@bathspa.ac.uk
School: School of Sciences
Campus: Newton Park
Office: Newton Park, Stanton Building, NP.SN.105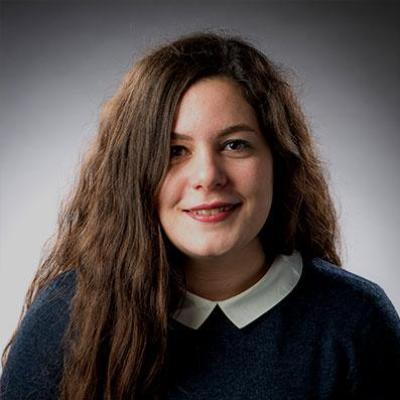 Personal statement
Eleni is a Teaching Fellow in Psychology at Bath Spa University and an Honorary Member at the Human Computer Interaction (The CREATE) Lab at the University of Bath. She has been a seminar leader for the Cognitive & Developmental Psychology module at Level 5, the Introduction to Education Psychology module at Level 4, and the Educational Psychology module at Level 5.
Her research interests are focused on Educational and Developmental Psychology and more specifically on the ways young children use technologies, from tablets and mobile phones to robots and virtual reality (VR) equipment and the effects that use has to their development. She is also interested in the ways assistive technologies help students with special educational needs and disabilities, and the different ways that technologies are used for assessment purposes across the educational sector.
Eleni completed her PhD at the University of Bath under the supervision of Professor Danae Stanton Fraser and Professor Richard Joiner, and her thesis focused on the relationship between the digital experiences of children and teachers and their use of online websites in the assessment of Maths in Primary Schools.
Previously, she worked at the Department of Psychology at the University of Bath, where she conducted post-doctoral research and taught different psychology modules across Levels 4 to 6. She has gained research experience from a number of different projects including her own doctorate research, and bigger, interdisciplinary, collaborative projects in psychology, human-computer interaction, and education.
She has worked with different universities across the UK and abroad, such as the University of Bristol and the United Arab Emirates University, and industry partners such as The Egg theatre, 3P Learning provider of Mathletics, Anki provider of Cozmo robot, and the Boston Initiative Project with Professor Helen Haste from Harvard University.
She is a strong supporter of science communication and has extensive experience in public engagement events such as the Big Bang UK Young Scientists and Engineers Fair in Birmingham, My Science Fair in Wiltshire, Bath Taps into Science at the University of Bath, voluntary workshop events at Bath Royal Literary and Scientific Institution (BRLSI), and Pint of Science, as well as the organisation and leadership of an Afterschool Science Club at a local Primary School aimed at introducing psychology topics to Key Stage 2 children aiming to inspire the new generation of scientists.
Eleni is also a Primary School Teacher at the Hellenic School of St. Peter & Paul of Bristol and a STEM Ambassador.
Academic qualifications
BSc (Hons) - University of Ioannina, Greece

MSc - Education, Technology and Society, University of Bristol

UK PhD - Psychology, University of Bath, UK
Areas of expertise
Developmental Psychology

Educational Psychology