Ewa Monika Fabian
Lecturer in Critical Studies: Photography
Email: e.fabian@bathspa.ac.uk
School: Bath School of Art, Film and Media
Campus: Locksbrook Campus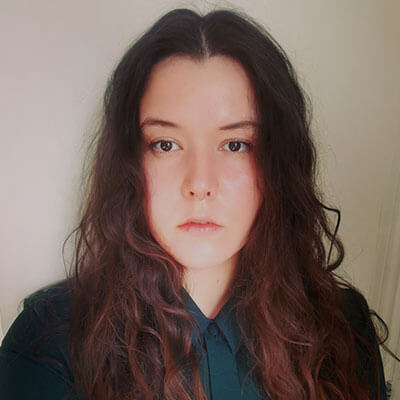 Personal statement
Ewa is a Lecturer in Critical Studies: Photography. She aims to elevate students' artistry and creativity by exposing them to various stimuli.
With her sessions she intends to explore new concepts surrounding art, creativity and philosophy, ideally through instigating strong emotional responses. 'I hate this work/idea' is 'is a statement very much welcomed during Ewa's sessions – as long as you can elaborate on why.
As part of the Critical Studies team, Ewa is working towards incorporating the module within the studio space and students' practice. She actively takes part in reimagining the assessments format, substituting dissertations and essays with more visual and practice-based approaches.
At The Studio, Ewa works on developing the AVP (Audiovisual Piece) Production Company. AVP is a specific type of immersive music video in which the song persona, music, visuals and lyrics are combined together to engage the audience on a deeper level. Ewa studies the connections between music production, video production, editing, performance, songwriting and so on, in order to better engage the viewer. In her method she uses the innovative approach of incorporating the Audiovisual Chord in the creative process. The project has received support and funding from Bath Spa University and Santander.
Ewa is also a PhD candidate. In her research, she focuses on audiovisual and immersive art in context to Commercial Music. Furthermore, Ewa is a visual and audiovisual artist, songwriter, performer and musician.
Academic qualifications
Other external roles
Resident at The Studio
Luna's Mum – Luna is part of the Care Dogs Team
Areas of expertise
Critical studies
Audiovisual art
Creative process
Social media
Songwriting