Faith Binckes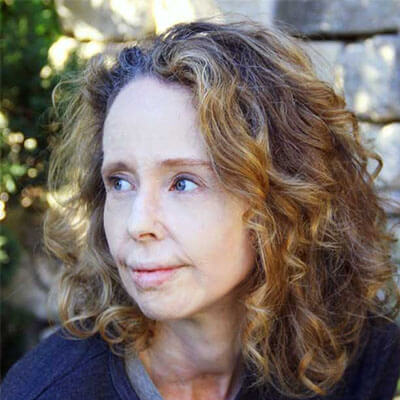 Personal statement
My principal interests lie in the period 1880-1960, although I've recently started work on the final decades of the twentieth century. I'm particularly drawn to projects that move across disciplines (or across boundaries of other kinds) and to figures or media that have generally escaped the academic mainstream.
I frequently work on periodical texts, on women's writing, and on the relationships between literary and visual art, although I'm interested in print and material culture generally. Most of my research to date has been focused on literary and artistic modernism in Britain. My book Modernism, Magazines, and the British avant-garde looks at the years immediately before 1914. My co-authored work on Irish author, journalist and translator Hannah Lynch (1859-1904) situates Lynch within a complex and international network of female authors, many of whom had been marginalised within earlier processes of feminist recovery. In 2018, I completed work on a volume of collected essays on women, periodicals and print culture in Britain in 'the modernist era'. This is an ambitious collection, co-edited with Carey Snyder of Ohio University, comprising 27 essays situated at the intersection of feminist periodical studies and modernist periodical studies. There is still plenty of work to be done in this field, and we are hoping to take a more global perspective on the issue in a project under discussion in 2019.
I was one of organisers of BLAST 2014, an international conference at Bath Spa celebrating the centenary of the Vorticist magazine BLAST. I am editing a volume of Wyndham Lewis's later art writing (post-1930) for the Collected Works of Wyndham Lewis (General Editor: Paul Edwards). In 2019 and 2020, I also hope to progress a couple of ongoing projects on art writing, and to complete a short study of magazines and/as figures of 'curiosity'.
Academic qualifications
BA Cambridge University
M.St. Oxford University
D.Phil Oxford University.
Professional memberships
Modernist Studies Association
British Association of Modernist Studies
SHARP.
Other external roles
External examiner - University of Swansea
External reader/peer-reviewer: Oxford University Press, Edinburgh University Press, Modernism/Modernity, Modernist Cultures, Visual Culture in Britain, Women: a Cultural Review
Teaching specialisms
Nineteenth and twentieth-century literature and visual arts
Modernism
Periodical and print culture
Women's literary and artistic production
I am module co-ordinator for:
Critical Reading 4: Equivocal Matter (Level 5 core module, Semester 2): ENG5001
The English Project (Level 6 core module): EN6001
Aspects of Modernism (EN6007) and Modernist Networks (2019-2020)
I also teach on:
Decadence to the Naughties (ENG4012, Semester 2)
Print, Book, and Candle: Making, Selling, Reading (ENG4013, Semester 2)
The Victorian Spectacular: producing the modern (ENG5015, Semester 2)
Research supervision
I have supervised, or am supervising, doctoral projects on contemporary publishing, on Wyndham Lewis, and on twentieth-century women's writing. I would be particularly interested in hearing from graduates working on
literary and visual modernisms and
nineteenth, twentieth, and twenty-first century periodical and print cultures
Research and academic outputs