Faith Binckes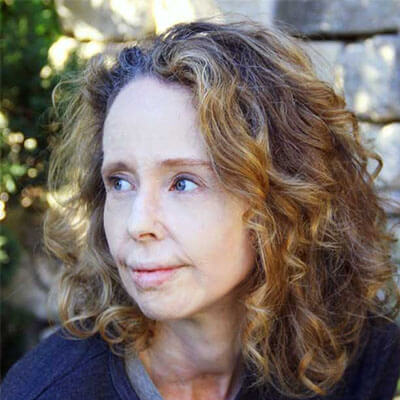 Personal statement
My principal interests lie in the period 1880-1960, although I've recently started work on the final decades of the twentieth century. I'm particularly drawn to projects that move across disciplines (or across boundaries of other kinds) and to figures or media that have generally escaped the academic mainstream.
I frequently work on periodical texts, on women's writing, and on the relationships between literary and visual art, although I'm interested in print and material culture generally. Most of my research to date has been focused on literary and artistic modernism in Britain. My book Modernism, Magazines, and the British avant-garde looks at the years immediately before 1914, while my current research explores genre, print culture, and the legacies of modernism until 1990.
I was one of organisers of BLAST 2014 (24th-26th July, 2014), an international conference celebrating the centenary of the Vorticist magazine BLAST.
Academic qualifications
BA Cambridge University
M.St. Oxford University
D.Phil Oxford University.
Professional memberships
Modernist Studies Association
British Association of Modernist Studies
SHARP.
Teaching specialism
Nineteenth and twentieth-century literature and visual arts
Modernism
Periodical and print culture
Women's literary and artistic production
I teach the following undergraduate modules:
EN4004: Decadence to the Naughties
EN4008: Print, book, and candle (Ulysses element)
EN5001: Critical Reading 2
EN5022: Three Women Writers (module co-ordinator)
EN5046: Adventures in Periodical Culture, 1700-1960 (module co-ordinator)
EN6001: The English Project (module co-ordinator with Professor Cologne-Brookes)
EN6007: Aspects of Modernism (module co-ordinator).
Current projects
I am in the final stages of preparing a critical biography of the Irish writer Hannah Lynch. This is a joint project with Dr. Kathryn Laing (MIC, University of Limerick).
With Professor Carey Snyder (Ohio University) I am editing Women, Periodicals and Print Culture, 1890s-1920s: the Modernist Period. This will be part of the series-- The Edinburgh History of Women's Periodical Culture in Britain-- that will chart the field from the seventeenth century to the present day. I am also writing a chapter on Katherine Mansfield's critical writing for that collection.
I am currently working on Wyndham Lewis's collected art writing (from 1930 onwards). This volume will form part of a comprehensive new edition of Lewis's works, to be published by Oxford University Press. Two chapters are forthcoming:
'Journalism and Periodical Culture' for Late Victorian into Modern, 1880-1920, eds. L. Marcus, M. Mendelssohn, and K. Shepherd-Barr. Twenty-First Century Approaches to Literature series (Oxford University Press)
'Modernist Magazines' for The Bloomsbury Companion to Modernist Literature, eds. U. Maude and M. Nixon (Bloomsbury). Publication scheduled for April 2016.
Research supervision
I am currently lead supervisor for two PhD candidates.
I would be particularly interested in further postgraduate supervision in:
literary and visual modernisms and
twentieth-century periodical and print culture.
Research and academic outputs