Frances Turner
Senior Lecturer, Marketing and Entrepreneurial Skills for Fashion and Textiles
Email: f.turner@bathspa.ac.uk
Telephone: +44 (0)1225 876134
School or Department: Bath School of Art and Design
Campus: Sion Hill
Office: SH.T3.07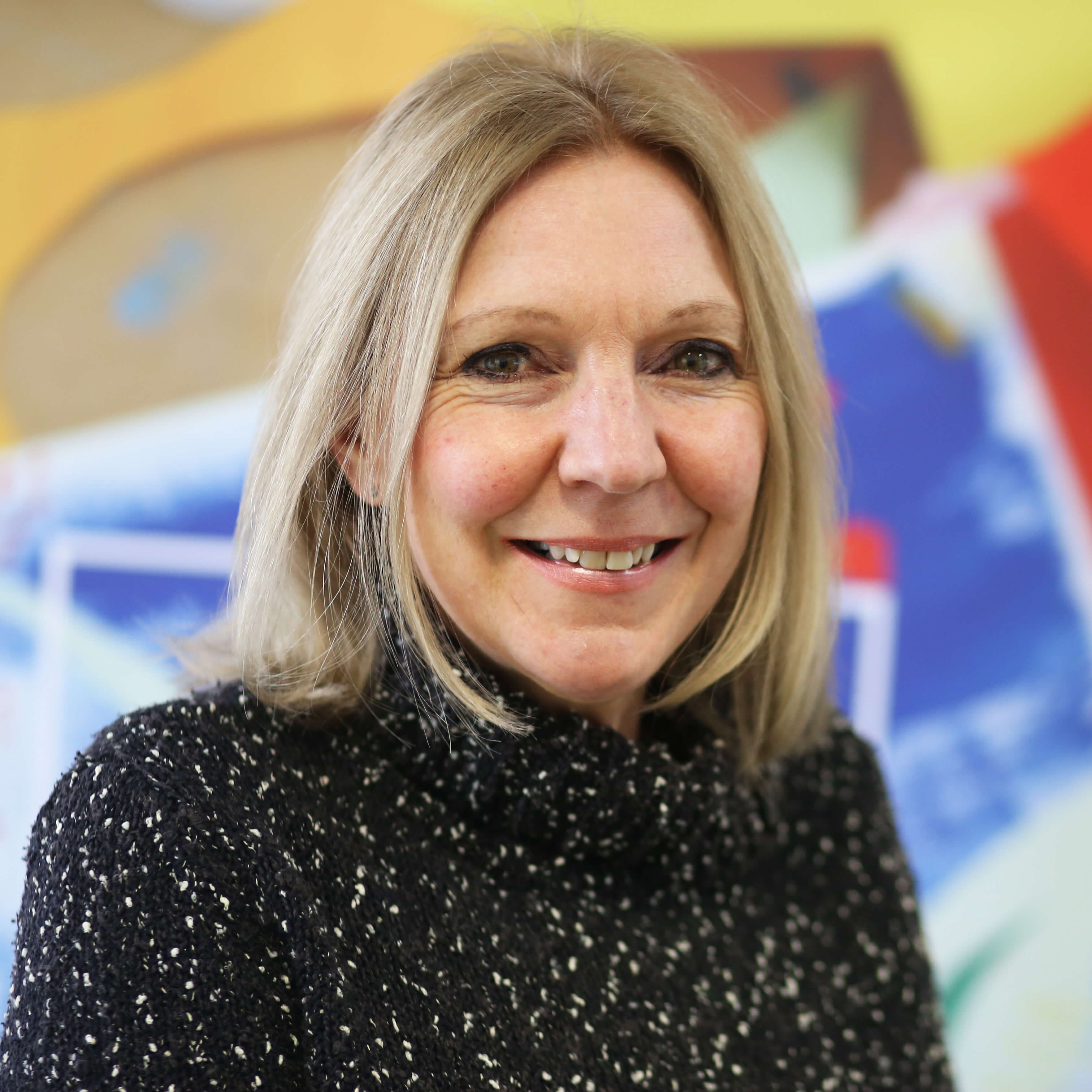 Personal statement
Frances Turner is a practising textiles, apparel and accessories designer, and a researcher and Senior Lecturer in Marketing and Entrepreneurial Skills for Fashion and Textiles.
Her previous experience is in Design, Product Development and Buying before moving into Education.
Frances's industry career encompasses working as Designer, Product Manger and ultimately Design Manager for Alfred Dunhill Limited, the luxury British menswear design house and retailer of premium men's clothing, accessories, jewellery and leather goods. Alfred Dunhill Limited are part of the Richemont luxury group of prestige brands including Chloe, Mont Blanc, Azzedine Alaia and Cartier.
During a long career with Alfred Dunhill Limited, based in central London but with international travel, Frances designed and developed the following product collections: knitwear, casualwear, active performance sportswear, shirting, leather products and accessories; hats, scarves, bags, gloves, handkerchiefs, umbrellas and sports accessories, which were marketed and sold internationally through retail and wholesale in the USA, Far East, Europe and the Pacific Basin.
Frances developed clothing, textile products and fabrics whilst working with many premium international manufacturers, yarn and fabric mills including:
Ermenegildo Zegna
Ballantyne
John Smedley
Swaine Adeney Brigg
Canali
Loro Piana
Borsalino
Solbiati
Albini
W.L. Gore (Goretex)
Crombie
Jaeger
Loewe
Ratti Group
Zegna Baruffa.
Dents Gloves
Christian Fischbacher.
Products and designs have been exhibited at many international trade fairs including: Pitti Uomo, Sportswear trade shows in the USA, Germany and Far East.
Frances also practises as a freelance designer, and uses her experience, skills and international connections to develop specialist product ranges to commission. These include designs for active sportswear, (golf, tennis, swimwear) knitwear, casualwear and accessories.
As Buyer for The National Trust (Enterprises), the remit was to design, and develop new product ranges and increase profitability in the two key departments of kitchenware (textiles and ceramics) and clothing (including accessories). This involved the initiation, development and sourcing of new product ranges that were inspired by National Trust properties and countryside to reflect their strong brand image. The ranges were sold within National Trust town shops, property shops and catalogue.
The extensive product range included childrenswear, casual clothing, accessories, as well as kitchen/home textiles, ceramics, craftware and giftware. She worked closely with a number of British manufacturers including:
Ulster Weavers
Pantherella
Poole Pottery
English Country Pottery
Portmeirion
Crown Trent China.
Frances has travelled extensively throughout her career researching specialist target markets, fashion and interiors trends and developing fabrics and clothing with renowned manufacturers. She has launched and marketed product ranges internationally including in China, Hong Kong, Japan, Singapore, United States, Holland, Italy, Germany, Spain, Portugal, France, Switzerland, Ireland, Scotland and Belgium.
She has extensive experience and knowledge of designing and developing specialist textiles, fashion and home products, working with manufacturers and clients, as well as being actively involved in the international marketing of the product ranges.
A recent research commission as part of the University of Bristol SPHERE project, was to design, develop and produce a wrist strap that could be worn with a wearable sensor. Bristol engineerd a wearable device as a system to monitor behaviour and movement of people in their own homes for medical research trials. The strap had to be suitable for a wide range of ages and abilities.
Frances has recently undertaken significant research in the following areas:
She has written a paper entitled 'A Quintessentially English Glove Legacy' which is currently under consideration by The International Visual Culture Review for publication in their journal On Visual Culture
The paper "The Defiant English Glove Revival" for X Fashion Conference in Pamplona, Spain. This paper was written after extensive research into English glove manufacture including The Fashion Museum in Bath, Dents glove manufacturers, and leather tanneries including Pittards
Presentation of Research Paper at international Fashion conferences. "An English Eccentric: Lady Ottoline Morrell and the self styled wardrobe" in Milan at the Modacult Centre for the study of Fashion and Cultural Production of the Universita Cattolica del S. Cuore.The research involved working with the clothing and accessory collection which had been bequeathed by her family to the Fashion Museum in Bath. Frances linked the collection with the life of the wearer, whilst researching literature, photographs and portraits.
Academic qualifications
BA (Hons) Textile Design, University of Leeds.
Professional qualifications
Postgraduate Certificate of Professional Learning (PGCPL) in Teaching and Learning in Higher Education, Bath Spa University
Fellow of the Higher Education Academy (FHEA).
Teaching specialism
Marketing, Entrepreneurial Skills and Small Business Development for Fashion and Textiles
Professional Practice
Fashion, Accessory Design and Textile Design
Product Design and Development
Current scholarship
Research into the Glove collections at the Fashion Museum in Bath, Worcestershire Museums, and Dents Gloves. These include Gloves collections owned by the Worshipful Company of Glovers. The research outcomes, a publication of a paper about the history of the English glove industry, the materials and design process and its relevance to designers today as visual resource material, is detailed above. She intends to continue with this research and welcomes related enquiries.
Contact Frances if you are interested in the following
Historical accessories manufacturing, particularly gloves
Embellishment of gloves, including embroidery design and fabrication
Associated advertising of the above.
Research and academic outputs
article
Turner, F (2019) 'A quintessentially English glove legacy.' The International Human Sciences Review. ISSN 2659-7500 (Forthcoming)
---
conference_item
Turner, F (2016) The defiant English glove revival. In: X International Fashion Conference: Fashion On The Move - Rethinking Design, 20-21 April 2016, University of Navarra, Pamplona, Spain.
---
conference_item
Turner, F (2012) An English eccentric: Lady Ottoline Morrell and the self styled wardrobe. In: Fashion Tales 2012: 13th International Conference of ModaCult, 7-9 June 2012, Milan.
---