Frances Turner
Senior Lecturer in Marketing and Entrepreneurial Skills for Fashion and Textiles
Email: f.turner@bathspa.ac.uk
Telephone: +44 (0)1225 876134
School: Bath School of Design
Campus: Sion Hill
Office: SH.T3.07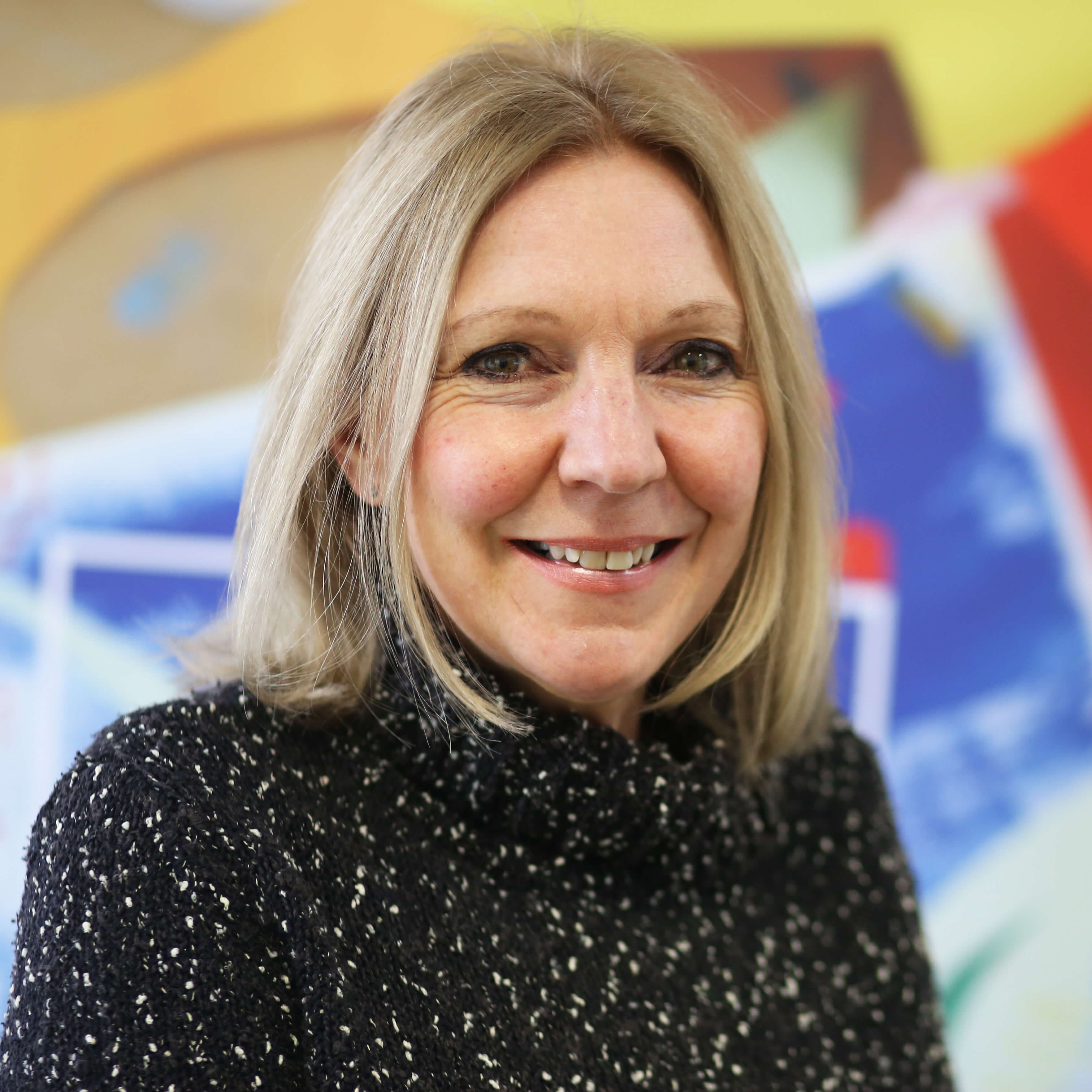 Personal statement
Frances has extensive experience in textile design in knit, print and weave in all aspects of design and production. She worked for luxury brand Alfred Dunhill retailer of premium men's clothing, accessories and leather goods, and as part of the Richemont group of prestigious brands that include Chloe. Based in London she travelled extensively, working with specialist international manufacturers to develop and source bespoke product ranges for global markets. She has worked closely with specialist international garment and textile manufactures, fabric and yarn mills in the UK, Europe, USA and the Far East.
Frances has operated as a freelance designer and brand consultant, trading under the name 'Design in Mind', designing, sourcing and developing exclusive product ranges using specialist knowledge in technical performance sportswear, knitwear and accessories. She has provided advice on brand development and marketing to micro fashion start-up businesses. Frances also worked as a Buyer for National Trust Enterprises, their retail arm, to promote the design, development and UK sourcing of exclusive ranges in homeware and clothing. The role included buying from local designers and craft makers; searching out emerging talent and working closely with artisans to develop and launch new products.
Research and external activities
Frances' research work focuses on the history of the design and manufacturing of leather gloves in England. Now largely replaced by cheaper synthetic alternatives and superceded by imported goods, leather glove making was an industry of national significance in operation for more than 400 years.
A current AHRC funded network project brings together collaborators from academia, museums, and manufacturing, with expert knowledge of the production, collections, conservation and display of English leather gloves. The network aims to provide the opportunity to make connections and explore links between the six independent organisations that hold collections of gloves, machinery, tools and other archival material. These fragmented collections when considered in their entirety can provide an overview of English glove making, the communities of makers, and the lives of those who wore them.
Professional qualifications and memberships
Higher Education Academy (FHEA) Fellow
Postgraduate Certificate of Professional Learning (Higher Education Learning and Teaching), Bath Spa University.
Teaching specialism
Fashion and Textiles
Marketing and Entrepreneurial Skills
Material sustainability
Professional and Business Practice.
Academic qualifications
BA (Hons) Textile Design, University of Leeds.
Research and academic outputs
article
Turner, F.A (2019) 'A quintessentially English glove legacy.' The International Human Sciences Review, 1. pp. 59-67. ISSN 2659-7500
---
conference_item
Turner, F.A (2016) The defiant English glove revival. In: X International Fashion Conference: Fashion On The Move - Rethinking Design, 20-21 April 2016, University of Navarra, Pamplona, Spain.
---
conference_item
Turner, F.A (2012) An English eccentric: Lady Ottoline Morrell and the self styled wardrobe. In: Fashion Tales 2012: 13th International Conference of ModaCult, 7-9 June 2012, Milan.
---