Dr
Georgina Hughes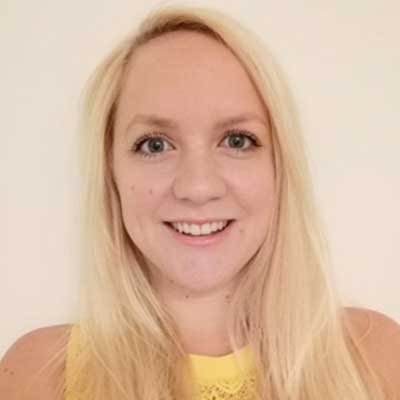 Personal statement
Georgina is a Lecturer in Psychology whose research interests focus on quality of life, wellbeing, and improving the lives of older adults in care settings. She recently completed her PhD at Bath Spa University, which focused on the development of a conceptual framework and measurement tool to examine the quality of life and well-being of care home residents without dementia.
As such, she also has a keen interest in scale development and psychometrics. She has previously worked on several research projects within the NHS, including on randomised controlled trials and observational studies for care residents with dementia and those with rheumatological and connective tissue diseases.
She is a seminar leader for a range of modules on the Psychology course at Level 4 (Individual Differences, Research Methods, and Debates in Psychology and Critical Thinking) and Level 5 (Health Psychology, Clinical Psychology, and Cognitive and Developmental Psychology), and runs additional support for students on research methods and technical support for experimental studies. She supervises several students on the Level 6 Dissertation module, including on topics examining wellbeing and cognitive functioning.
Academic qualifications
BSc Psychology, Bath Spa University
MSc Neuropsychology, Bath Spa University
PhD Psychology, Bath Spa University
Areas of expertise
Research Methods
Scale Development and Psychometrics
Wellbeing and Quality of Life
Conference presentations
Hughes, G.L., Lee, A., and Irwin, R. (2017). Quality of Life and Well-Being for Older Adults without Cognitive Impairment Living in Care Homes: A Systematic Literature Review, The British Psychological Society Annual Conference 2017, 5 May, Brighton, UK.
Invited talks
Hughes, G. (2017). Wellbeing in Care Homes. Bath Royal Literary and Scientific Institution, Bath.