Hugh Sanders
Senior Lecturer in Art and Design
Email: h.sanders2@bathspa.ac.uk
School: Bath School of Art, Film and Media
Campus: Sion Hill
Website: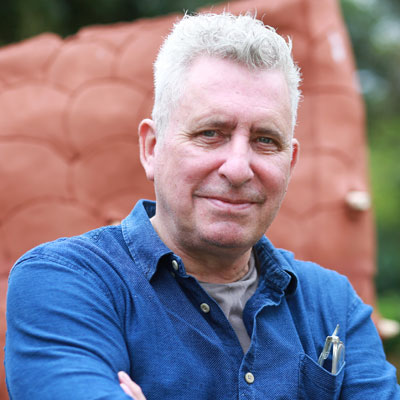 Personal statement
Hugh Sanders is a Senior Lecturer in Art and Design. He is an artist who uses photographic media. He has exhibited widely in the UK and Europe. He is interested in the capricious nature of photography; its flirtation with truth and with lies and our willingness to connive with the process. How do we make photography now?
In the time it has taken to read this paragraph around 4 million photographs have been uploaded onto the internet.
Academic qualifications
MA Printmaking, Royal College of Art (RCA)
BA (Hons) Graphic Design, London College of Communication
Other external roles
Areas of expertise
Photography
Printmaking
Drawing
Research and academic outputs
exhibition
Sanders, H (2017) Imagined Space Fake Views! Sion Hill Gallery, Bath, UK, 14 - 21 March 2017.
---
exhibition
Sanders, H (2015) On brevity. Undegun, Wrexham, UK, 21 November - 14 December 2015.
---