James Arthur Allen
Lecturer
Email: j.allen@bathspa.ac.uk
School: Bath School of Art, Film and Media
Campus: Locksbrook Campus
Website: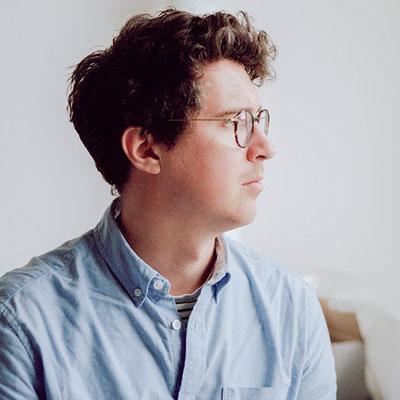 Personal statement
James is a lecturer on the BA (Hons) Photography and BA (Hons) Documentary Photography and Film degrees at Bath Spa University. While working at Bath Spa he also works on personal projects and commissions as a freelance photographer. He specialises in documentary, editorial and portrait photography.
His photography focuses on social issues from the geopolitics and conflicts of the South Caucasus to documenting the hinterlands around his home in Bath.
Selected publications and clients include: The Wall Street Journal, The Financial Times Magazine, HUCK Magazine, The New Statesman, Inquire Magazine, The Daily Telegraph, Saturday Telegraph Magazine, Cicero, Libération, The Guardian, Guardian Weekend Magazine, The Rory Peck Trust, Loupe Magazine, Time Magazines Photojournalism Links and the British Journal of Photography.
In his career James has received several awards and nominations for his work, including winning The Rebecca Vassie Memorial Award in 2016, and being exhibited at nominated at the Kolga Tbilisi Photo Festival Jewood/Photoworks Award,and shortlisted for The Magnum Photos Top 30 under 30 Award and the RPS International Photography Exhibition 161.
He has exhibited in cities around the UK and abroad in solo and group exhibitions, and has also published writings and books.
James is also the link tutor to our partners boomsatsuma, based in Bristol.
Academic qualifications
MA Documentary Photography - University of South Wales (2016-2018)
BA (Hons) Press and Editorial Photography - University College Falmouth, Cornwall (2009– 2012).
Professional qualifications
HEFAC, Hostile Environment First Aid Action Course, Blue Dot Safety 2010
ESTCO - Embed Simulation Training Course, Blue Dot Safety 2010.
Teaching specialisms
Photography
Editorial
Portraiture
Documentary Photography
Ethics and Representation.