Dr
Jerome Harrington
Associate Lecturer, Integrated Foundation in Art & Design
Email: j.harrington@bathspa.ac.uk
School: Bath School of Art, Film and Media
Campus: Locksbrook Campus
Website: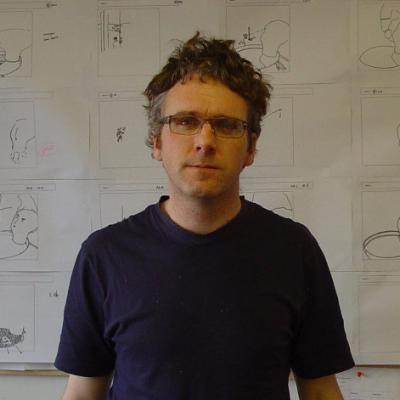 Personal statement
Jerome is a lecturer on the Integrated Foundation in Art & Design. In addition to teaching on the fine art specialism, Jerome teaches across the breadth of the Foundation course, this includes: drawing, model making, creative thinking, experimentation, research methods, writing skills, and helping students understand contemporary practice.
Jerome has taught in Higher Education since 2005. He has taught on the MA, MFA, and BA (Hons) Fine Art, and Creative Art practice courses at Sheffield Hallam University (2009 – 2018), on the Art and Design Interdisciplinarity course, at Leeds College of Art (2005 – 2008), and has also worked as a visiting lecturer at the Gerrit Rietveld Academie in Amsterdam.
In addition to his work at Bath Spa University, Jerome also teaches at The Open College of the Arts (the OCA) where he teaches on the Drawing Department, and the Graphic Design BA. He has recently designed and written the Dissertation Module for the Drawing Department.
In his teaching, Jerome aims to innovate and directly apply creative methods and thinking, so that students learn not just about practice, but learn through practice. He has developed teaching projects that involve students as co-researchers in an open and discursive process. In these projects there is an openness and a sense of the unknown, a situation where student's input actively shapes the discussion, direction and output. By situating students at the centre of the learning process, these teaching projects aim to foster peer support and student autonomy.
A key example of this is The Constellation Project (developed at Sheffield Hallam), which used visualisation methods, mapping, peer-to-peer interviews, and group discussion to build networks where students helped one another to understand who they are, and curate their final exhibition. The project was described as 'an exceptional element in the curriculum which the students felt was a "real" experience and crucial to their learning' (external examiner's report).
Jerome's practice based PhD was completed in 2016. The social and theoretical context for his research is the well- documented sense of estrangement from manufacture processes of the materials and objects that surround us (described by a range of thinkers: Karl Marx, James Heartfield, Matthew Crawford, or the artist Robert Morris).
At the centre of his study 'The Archive of Manufacture', an 'archival artwork' was especially collated for the research. The Archive responds to the question – how do we know how something is made - and gathers together 'points of visibility' - secondary sources where process is made visible, from industry, craft, popular culture, and press coverage.
Methods of art practice were employed as critical forms of looking / critical making to explore specific examples from The Archive. In particular, close reading as a 'meticulous visual analysis' (Shepard Steiner), was developed to incorporate the written form of Ekphrasis, and interrogative material and visual making processes.
Through the production of a body of artworks, the misunderstandings and mythologising of making process that can form through misreading visual and material evidence was explored, thereby describing a major effect of our distanced relationship with manufacture as described by Marx and others.
Jerome's practice involves a broad range of outputs, including exhibitions, writing, conference presentation, and commissions, key examples include:
Conference presentation: Material as splinter / Material as idea (2017), Gravity, Sheffield Hallam University
Writing: The Archive of manufacture. In: Labour Work Action, Transmission Annual Volume IV, Artwords Press, 2013
Commission: Making fact, Making fiction (2008), National Glass Centre, Sunderland
Exhibition: A conference for The Glass Archive (2007), Site Platform, Site Gallery, Sheffield
Academic qualifications
2009–2016, Practice based PhD, Sheffield Hallam University, Funded by SHU through a Teaching Researcher in Fine Art post
2001–2004, Postgraduate studies, Glass Department, Gerrit Rietveld Academie, Amsterdam, Funded by a Leverhulme Study Abroad Studentship
1995–1998, BA (Hons) 1st Class, Glass Department, Edinburgh College of Art
Other external roles
2020, External examiner: Practice based PhD candidate, The University of Sunderland
Publications
Glass in the Expanded Field, Essay in: The Glass Reader, (2021), Bloomsbury Visual Arts, Prof Kevin Petrie and Jeffrey Sarmiento, (eds.)
The Archive of manufacture, (2013), Essay in: Labour Work Action, Transmission Annual Volume IV, Artwords Press, Michael Corris, Jaspar Joseph- Lester, Sharon Kivland, (eds.), pp. 73 – 79
Conference presentations
Material as splinter / Material as idea (2017), Gravity, Sheffield Hallam University
Studio in, Studio outside, (2017), (joint presentation with Becky Shaw) In: Elasticity, European League of Institutes of the Arts Academy Conference, Central Saint Martins, London
Studio in, Studio outside, (2017), (joint presentation with Becky Shaw and James Corazzo), In: The Politics of Place, Sheffield Hallam Space & Place Group
Fantasies of making, (2010), In: Hospitality: Transmission, Sheffield Hallam University
Exhibitions
Making fact, Making fiction, (2008), Solo exhibition: National Glass Centre, Sunderland
A conference for The Glass Archive, (2007), Solo exhibition: Site Platform, Site Gallery, Sheffield