Dr
Joanna Boehnert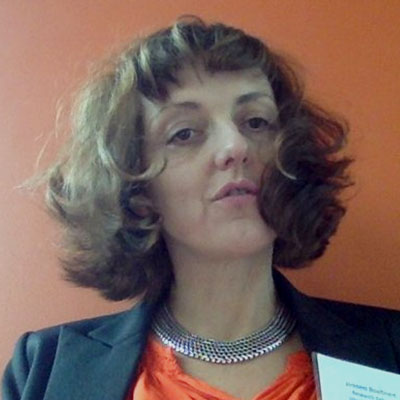 Personal statement
Dr Joanna Boehnert is a Senior Lecturer at Bath School of Design, working on two AHRC-funded projects and teaching in the Historical and Critical Studies programme.
From 2023–2026, she is working as an Innovation Scholar on the Transition Templates: Pathways to Netzero research with Livework, a service design consultancy in London. Her second research project is Enacting Gregory Bateson's Ecological Aesthetics in Architecture and Design on an AHRC-funded research project led by the University of Brighton and Bauhaus-Universität Weimar.
Joanna is also the author of the monograph Design, Ecology, Politics: Towards the Ecocene and her more recent work can be found on her blog and on Twitter.
Academic qualifications
HEA Fellowship, Loughborough University
HEA Associate Fellowship, University of Westminster
PhD in Design, University of Brighton
MA Graphic Design, London College of Communication, University of the Arts London
BA Specialised Honours Fine Arts, University of Guelph
Professional memberships
Design Research Society (DRS) member
DRS Sustainability Special Interest Group
Systemic Design Association (founding member)
Areas of expertise
Design for sustainability
Feminist design ecologies
Design studies and design contexts
Responsible design education
Design theory and design thinking
Systemic design (theory and practice)
Communication design
Collaborative design
Transdisciplinary design
Design transitions
Design futuring
Research supervision
I am actively seeking PhD students working in design for sustainability and other topics.