Julia Keyte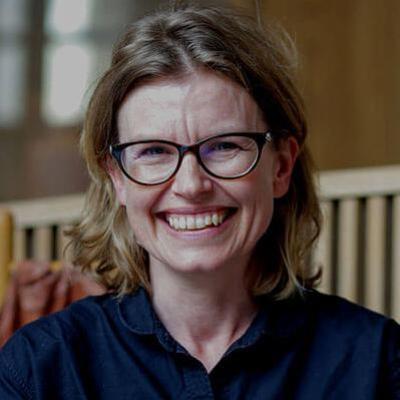 Personal statement
Julia Keyte is a Subject Leader in the School of Design, leading the Architecture, Interior Design and Product and Furniture Design staff teams. She supports the academic teams in creating inventive, collaborative and student-centred curriculums. Prior to her current role, Julia wrote and led the BA (Hons) Product and Furniture Design at Bath Spa University. She developed the course with a team of colleagues to embed design skills in project-based, active hands-on learning.
Julia has been leading and teaching on undergraduate and postgraduate programmes in design and craft since 2004, and has had several posts as external examiner and advisor for courses in higher and further education.
Julia's teaching employs participatory methods for immersing students in current themes, working closely with industry partners. For example, a project re-designing the household waste bin engaged students in a complex, real world 'wicked problem'. The brief intersected product design, environmental sustainability and architecture, and students worked with industry collaborators Bristol Waste, Leafield Environmental (a manufacturing company), and a community activist. The project had an observable and lasting impact on students' learning critical, creative, and problem-solving skills.
Julia's career started with an immersive craft training in jewellery and silversmithing at Edinburgh College of Art. She learnt to work with close attention to detail and to design from material experimentation. As her design and making practice developed, it expanded across product design, packaging and textiles.
Her work has been exhibited in the UK, Europe and the US, and represented in significant private collections. Julia has an MFA in Product Design from the Sandberg Institute in Amsterdam (part of the Rietveld Academie), from a department that embraced cross-disciplinary design. During this period her work was nominated for the first Dutch Design Prize.
Research interests
Julia is completing an article based PhD (Dec 2023) investigating how meaning is constructed in industrial design practice and in consumers' practices of keeping things.
Her interviews with industrial designers are eliciting rich qualitative insights into designers as cultural hermeneutics, and as agile and multi-skilled creators. The research supports her teaching by pointing to the skill sets of future designers and captures a moment of change and adaptation as designers strive to reshape their careers for social and material sustainability.
Julia's research activities encompass published articles on the unobserved emotional power of everyday possessions, making critical artefacts, and creating participatory exhibitions as a method for data collection. A recent SWCTN funded research project explored product design practice as it meets the current wave of automation in manufacturing, and how emerging forms of practice contribute to new product identities.
Academic qualifications
PG Cert Learning and Teaching, Sheffield Hallam University
MFA Product Design, Sandberg Institute, Amsterdam
BA (Hons) Silversmithing and Jewellery, Edinburgh College of Art
Research and academic outputs