Dr
Kyriaki Hadjiafxendi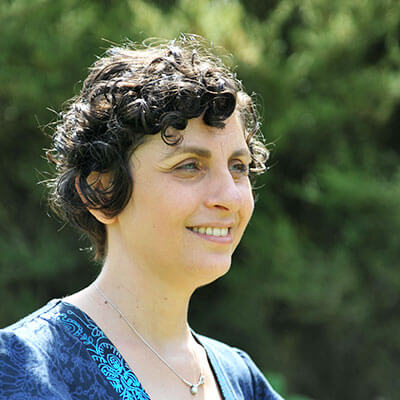 Personal statement
My main research lies in mid-Victorian women's writing, especially the work of George Eliot, nineteenth-century feeling, the nature of artistic labour and the history of authorship, with a newly developed interest in literatures of place and south-west literary heritage. I have recently embarked on a new book-length study of the role that British women's travelling and residency in Europe played in the building of artistic communities in the long nineteenth century.
This project grows out of my most recent publications in nineteenth-century women and the professions. This is evident in the anthology 'What is a Woman to Do? A Reader on Women, Work, and Art c.1830-1890' and collection of essays 'Crafting the Woman Professional: Artistry and Industry in Britain' . These two books try to redefine and enhance our understanding of women's relationship to work by foregrounding the connections and distinctions between those artistic milieux regarded as high culture (painting, sculpture, literature) and those classed as 'art industry'—such as pottery-painting, art needlework, or engraving.
My examination of the multivalent character of the female professions builds on my long-term work on authorship which includes, among others, the collection of essays 'Authorship in Context: From the Theoretical to the Material' and my forthcoming monograph on George Eliot, the Literary Market-Place and Sympathy, which examines the impact that the shifting character of the mid-Victorian literary market-place had on shaping the communities of professional women writers in relation to and against which Eliot constructed her authorial persona.
I am currently working with Ilfracombe Museum on a public engagement project -- 'Science at the Seaside: Pleasure Hunts in North Devon' -- which helps me to further develop my interest in community building through travelling. This project seeks to engage local communities with a neglected aspect of their heritage; namely, the growth of seaside science and environmental tourism in North Devon during the Victorian and Edwardian periods.
The North Devon coast attracted many literary and scientific visitors, local and distinguished, professional and amateur; these included well-known figures such as George Eliot, George Henry Lewes, George Tugwell and Philip Gosse, who explored, collected and displayed scientific specimens, as well as published accounts of their visits. There is a rich history of writing about the North Devon coast, which deserves to be better known as it played an important national role in the growth of Victorian popular science.
Academic qualifications
PhD University of East Anglia
MA University of Cardiff
BA(Hons) University of Cyprus
Professional qualifications
Postgraduate Certificate in Academic Practice (PCAP), University of Exeter, 2012
Advanced International Certificate of Education: Training in School-Based Assessment in English, University of Cambridge, 1999
Professional memberships
British Association of Victorian Studies (Member of the Executive Committee: Communications Officer) 2011-15
Higher Education Academy (Fellow) 2012-
Research and academic outputs