Professor
Lucy English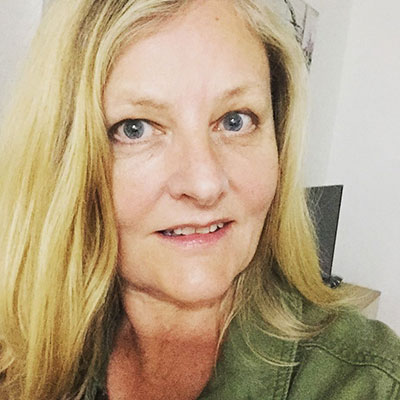 Personal statement
Dr Lucy English is a Professor of Creative Enterprise and The Spoken Word. She teaches on the undergraduate and Master's Creative Writing courses. Her specialisms are performance/spoken word poetry, live literature and writing for digital platforms. She is currently the co-director the Lyra Bristol Poetry Festival.
She is one of the organisers of MIX, the Bath Spa conferences in digital writing.
She is co-creator of the poetry film organisation Liberated Words, which curates and screens poetry films.
She has a PhD in Digital Writing, where she created the digital poetry film project, The Book of Hours.
She has three novels published by Fourth Estate: Selfish People (1998), Children of Light (1999); and Our Dancing Days (2000).
She is best known as a performance poet, first winning the Bristol Poetry Slam in 1996, then going on to tour worldwide, performing her poetry at many international festivals. Her first poetry collection, Prayer to Imperfection, was published by Burning Eye books in March 2014. Her second collection, also published by Burning Eye Books, The Book of Hours (2018), contains the poetry from her digital poetry film project. The Book of Hours was shortlisted for the New Media Writing Prize in 2019.
She coordinated the International Conference in the writing and practice of performance poetry at Bath Spa University and since then has run the first performance poetry module at a UK university.
In 2006 she was artistic director of Apples and Snakes Poetry Tour, Exposed. In 2007, she was a finalist in the first BBC Radio 4 Poetry Slam. In 2010-11 she toured the UK with the acclaimed Arts Council sponsored multi-media poetry show, Flash, and in 2014-2015 toured with Count Me In. She continues to perform and produce spoken word poetry.
She has toured Sri Lanka, India, Thailand and Taiwan with the British Council, running workshops and performances. She has also run workshops for Arvon. As an RLF consultant fellow, Lucy runs training workshops in UK universities.
Lucy has been the co-director of Bristol's Lyra Poetry Festival since 2019.
Academic qualifications
Currently enrolled: PhD Digital Writing
BA English and American Literature and Fine Arts, University of East Anglia
MA Creative Writing, Bath Spa University.
Professional memberships
Royal Literary Fund Consultant Fellow.
Other external roles
External examiner for Kingston University.
Spoken word
Performance poetry
Public speaking
Creative writing
Multi-media writing
Writing for digital platforms.
Impact
I wrote a poem live on air for AutumnWatch Unsprung 2010
I continue to work as a professional spoken word poet/producer, and in 2017 I produced the immersive spoken word show 'All the Journeys I Never Took'.
I'm interested in supervising students in:
Spoken word
Performance poetry
Film poems
Hybrid poetry
Digital poetry
Multi-media projects.
Research and academic outputs